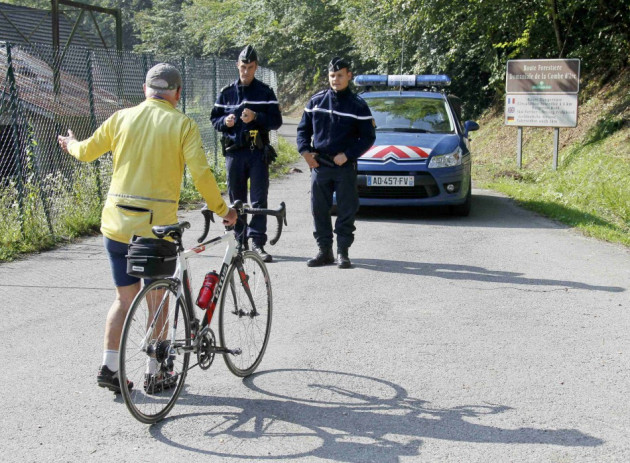 French police are heading to the family home of murdered holidaymaker Saad al-Hilli in Surrey, England, in a bid to discover more about the victims of the Alps shooting incident.
Three French officials have flown to the UK to work alongside their British counterparts to search the 50-year-old's house in Claygate. A fourth French official is expected to join the probe later.
"As part of this, the force is facilitating a visit by French investigators to conduct inquiries in the UK," said a Surrey police spokesperson.
One line of police inquiry about the shooting, which claimed the lives of four people including al-Hilli's dentist wife, is that it arose from a family feud. Al-Hilli's brother, Zaid al-Hilli, has already approached the UK police to deny any dispute over financial matters.
"We have had information about the brother from British police sources... there apparently is a conflict about money between himself and his brother. That brother in the UK spontaneously went to the police authorities and said, 'I have no conflict, no feud with my brother, no disagreement'. What's going to be very important will be to listen to this brother," said the French prosecutor Eric Maillaud.
Nevertheless, the French police have begun their investigation with a financial disagreement as a main line of inquiry. Conflicting reports have emerged about a feud between the brothers.
"Up until now the police in Britain were guaranteeing the safety of the house but now it's a Franco-British inquiry that is starting and we can now enter the house of Mr al-Hilli," said Maillaud.
Al-Hilli's two daughters miraculously survived the attack: one of them, a four-year-old, spent eight hours under her mother's body before being rescued.
"I imagine she'll go back to Britain in a short timescale. We have to be able to identify members of her family, we have to make sure that they are people that can be trusted. You can imagine that we cannot entrust that little girl to the first person that turns up," Maillaud said about the daughter.
Although the four-year-old has spoken to the police about the incident, Maillaud said she did not see much as she was hiding. The other daughter remains in a medically induced coma after being shot and, reportedly, bludgeoned.
Both children are under police protection.
Speaking about the killings, the French prosecutor said at least 25 shots were fired, without divulging the type of weapon used. The murders were carried out in execution style, and all four murder victims, one of whom was a cyclist, were shot in their heads at least once.