SABMiller annual revenue and profit decline amid strong currency headwinds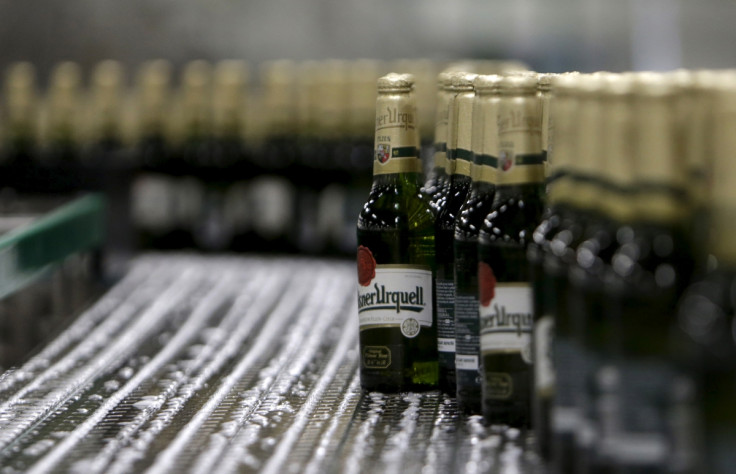 SABMiller posted an increase in beverage volumes over the last 12 months, but profit and revenue were hampered by strong currency headwinds, the brewing giant said in a statement on Wednesday (18 May).
In the 12 months to 31 March, the FTSE 100-listed group, saw revenue decline 10% year-on-year to $19.8bn (£13.7bn, €17.6bn), while earnings before interest, tax, depreciation and amortisation (EBITDA) fell 9% to $5.81bn. However, stripping out currency fluctuations, revenue and EBITDA increased 7% and 8% respectively from the corresponding period in 2015.
The brewer, which last year accepted a $100bn takeover offer from sector peer Anheuser-Busch InBev (AB InBev), said profit before tax on a reported basis tumbled 16% year-on-year to $4.07bn. The owner of Pilsner Urquell and Grolsch brands added the decline in revenue and profit also reflected exceptional charges of $721m, which were mainly related to the costs of the the ABInBev deal as well as impairment of investments in Angola and South Sudan.
"This performance reflects our focus on driving superior growth by strengthening our core brands and expanding the beer category to reach more consumers on more occasions," said group chief executive Alan Clark. "As noted through the year, the strengthening dollar against our operating currencies had a material negative impact on reported results."
However, the London-listed company indicated that currency headwinds had been partly mitigated by its cost saving programme, which is ahead of schedule and delivered savings of $547m by the end of the financial year. Clark added the programme was on track to achieve the company's target of $1.05bn worth of savings by 2020.
SABMiller, which lifted its full year dividend 8% year-on-year to 122 cents per share, added beverage volumes increased by 2% in the period, with lager volumes up 1% and soft drinks volumes up 6%.
At the end of last month, AB InBev unveiled plans to sell some of SABMiller's Central and Eastern European brands as it seeks regulatory approval to complete the proposed takeover of its rival.
AB, which earlier in April revealed it had accepted a €2.55bn bid from Japan-based Asahi Group for SABMiller's Peroni, Grolsch and Meantime brands and their related businesses, unveiled plans to SABMiller's businesses in Slovakia, the Czech Republic, Hungary, Poland and Romania.
The takeover deal is expected to be completed in the second half of 2016.
© Copyright IBTimes 2023. All rights reserved.