Soon after taking up the role of London mayor back in May, Sadiq Khan made it apparent that he is not a fan of Donald Trump or his policies regarding Muslims. During a visit to the US, the politician went one step further to voice his support for Hillary Clinton.
Khan said he was a big fan of the Democratic presidential candidate and was hopeful of her winning the elections."She's arguably the most experienced candidate to run to be the president," he told reporters on 15 September. "As the father of two daughters, I think the message it sends when the most powerful politician in the world is a woman is phenomenal, and hope she wins."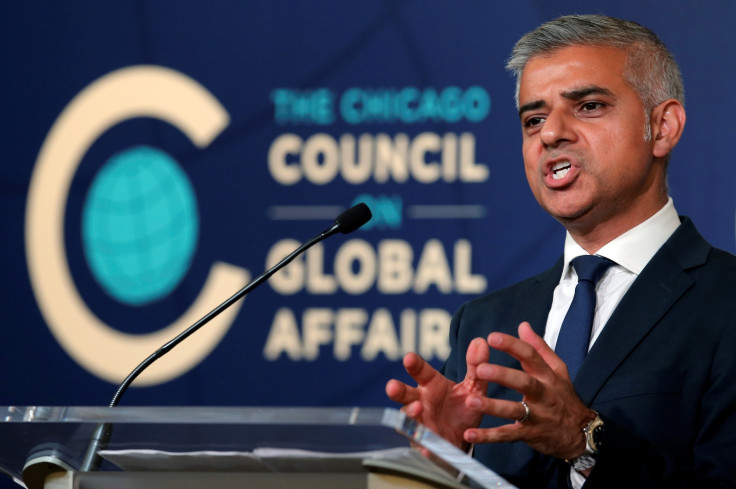 As part of his US tour, the mayor also gave a speech before the Chicago Council on Global Affairs, during which he did not mention Trump by name, but did address some of the policies the Republican candidateplans to implement if made president.
"I think to suggest somehow that Muslims aren't welcome in the USA, to suggest somehow that being a Muslim isn't compatible with being western, unintentionally plays into the hands of Daesh or so-called ISIS," Khan said, a statement he had first made to CNN, soon after taking up office. "I'm hoping that he's not the guy that wins," the 45-year-old said at the time.
While Khan has shown his support for Clinton, firebrand Nigel Farage moved into the Trump corner and even spoke at a campaign rally for the POTUS-hopeful in Mississippi in August. While urging voters to support Trump, Farage said he would not vote for Clinton "even if you paid me".
A day after the then-Ukip leader's speech, Clinton came forward to hint at Farage's links to Vladimir Putin. "In fact, Farage has appeared regularly on Russian propaganda programmes," she said. "Now he's standing on the same stage as the Republican nominee."