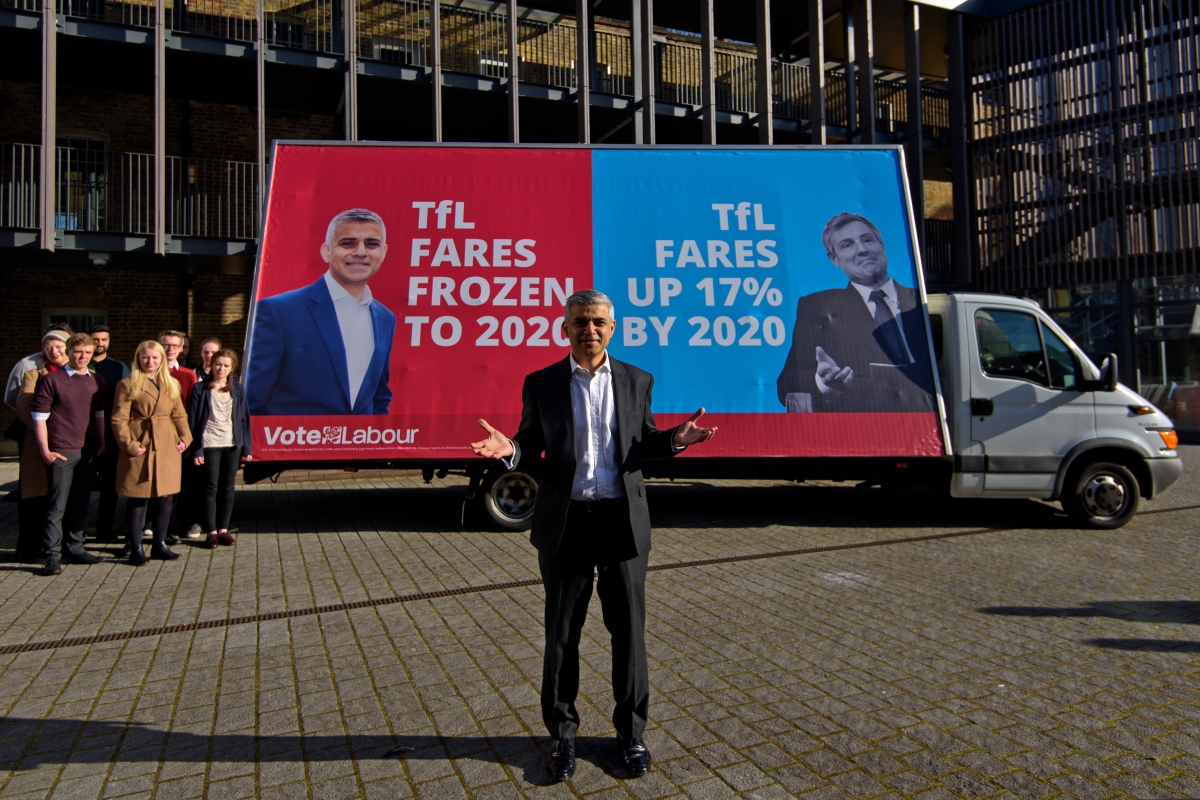 I want to be the most pro-business Mayor that London has ever had – working with business from day one so that, in partnership, we can make London a more prosperous city and spread the opportunity that brings to all Londoners.
London is an established global leader in finance, the creative industries and business services. We are also a growing force in newer industries such as tech, low carbon and life sciences. But our place at the top is not a given and as someone who helped run and expand a business before becoming a Member of Parliament, I know the challenges many in the business community face.
As Mayor, I will support businesses in London and take an active role in helping to break down the obstacles holding London's firms back and affecting their competitiveness.
This process will start by forming a true partnership. Engagement with industry – from small independents and start-ups to global corporations – will become a key part of decision-making in City Hall. And through setting up a Business Advisory Board – made up of experts, not political allies – I'll make sure I get direct feedback and input on policy and infrastructure planning and a full picture of the capital's challenges.
A growing concern for the business community is London's housing crisis. That's why one of my key priorities will be to implement a step change in new housing supply, to rent and to buy. And as part of this comprehensive affordable housing programme, I will support our small businesses by providing live-work units.
Our small businesses, start-ups and entrepreneurs are at the heart of our economy and our communities, and supporting them to grow, innovate and create wealth and jobs will be central to my plans.
Another big problem for businesses is the skills shortage in the London workforce. So I will establish a Skills for Londoners taskforce to ensure that businesses and Londoners have the skills and training they need.
Through this initiative, I will also establish a tech talent pipeline, following the model developed by Bill de Blasio in New York, with more young people enabled and encouraged to gain key digital skills. In particular, I will ensure more girls are supported to develop tech skills like coding, so that we can turn around the under-representation of women in tech jobs.
But perhaps the biggest potential issue facing London's businesses is the prospect of the UK leaving the EU. Londoners' interests clearly lie with Britain remaining in Europe and as Mayor I will campaign for us to stay in.
We should not turn our back on a trading area on which half a million jobs in London directly depend. As a city we export more than £12bn a year to Europe, and London is home to the European headquarters of 60% of the world's non-European global businesses. It is clear that access to EU markets is crucial to the success of the City of London and vital for London's jobs, growth and prosperity.
Over the past few months I've met many business leaders and industry bodies, from the CBI, the Federation of Small Businesses and the Institute of Directors, to London First, the Corporation of London, Tech City and City UK. As Mayor, I will listen to business and be a champion for industry at home and abroad, making the case for inward investment and striving to attract ever more global business.
There is no question that we have work to do in order to stay competitive, increase productivity and make the most of opportunities for growth in London. But working together, I know we can advance London's status as a world leader for business, creativity and fairness.
---
Sadiq Khan is Labour's candidate for Mayor of London
---