Sadiq Khan: Can a bus driver's son make it from council estate to Mayor of London?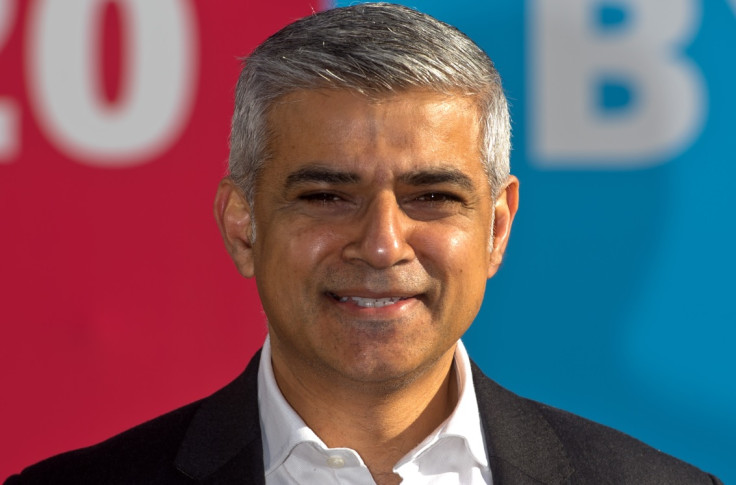 Boris Johnson's "pro-cake, pro eat it" mantra seems to be rubbing off on his presumed successor for Mayor of London. Sadiq Khan, who is up against Old Etonian Zac Goldsmith, told IBTimes UK he doesn't want the City Hall election to become a referendum on social class.
"It's not Zac Goldsmith's fault who is family is, nor is it my fault who my family are," the Labour front runner stressed. "It should be a campaign based on policies, based on who's got a vision for addressing the issues we have."
But this admirable message may have not reached the architect behind Khan's campaign literature, with slogans such as "the council estate boy who will fix the Tory housing crisis" and "the bus driver's son who'll put an end to Tory fare hikes".
ElectionLeaflets.Org
Class is very much part of the Labour hopeful's campaign and, as the son of Pakistani migrants, so is race and religion. "The British Muslim who'll take on the extremists," one of Khan's leaflets boasts.
The Tooting MP's background certainly marks him out from the rest of Britain's ruling political class, all too often made up of former special advisers.
'Bus driver's son'
Sadiq Aman Khan was born on 8 October 1970 at St George's Hospital, in the consistency he represents in the House of Commons today.
Dad, Amanullah, worked on the buses for 25 years and drove the Number 44 until he died in 2003. Khan's mother, Sehrun, was a seamstress.
"I was surrounded by my mum and dad working all the time, so as soon as I could get a job, I got a job. I got a paper round, a Saturday job – some summers I laboured on a building site," the Labour candidate told The New Statesman.
Khan, 45, was bought up in an Earlsfield council estate, attended a local comprehensive named after left-wing hero Ernest Bevin and enjoyed boxing, football and cricket in his youth. He has spoken out against racism on the terraces and recounted how bigoted thugs targeted him at a 1987 Tottenham game because they thought he was Jewish.
"The Wimbledon supporters assumed I was a Spurs fan and one of the names I was called was a Yid," he recounted to The Liverpool Echo (Khan supports The Reds). "I wasn't wearing colours. Somebody like me didn't wear colours because you got beaten up. On this occasion I was abused because I wasn't wearing them."
Khan would go on to graduate from the University of North London and, after a brief spell lecturing, established himself as a prominent human rights lawyer. He partnered well-known human rights solicitor Louise Christian in the law firm Christian Khan. He also served as a chairman for the National Council for Civil Liberties (NCCL), now simply known as Liberty.
'Extremist links'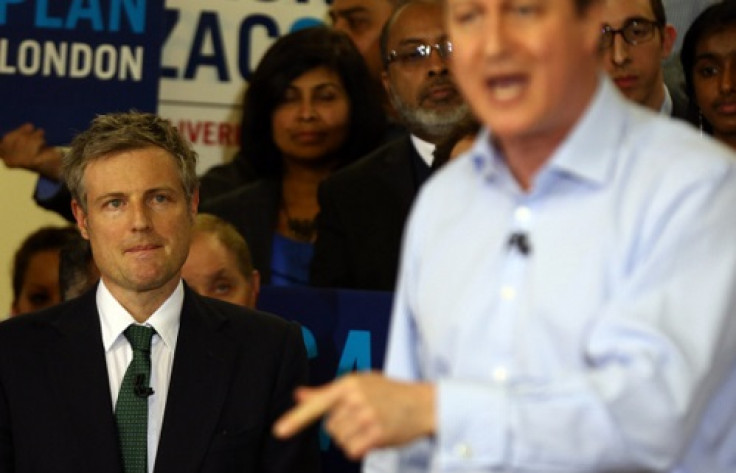 Zac Goldsmith and David Cameron
Getty
His work as a solicitor and human rights campaigner would later be raised by the Conservatives, who accused Khan of having links with Islamic extremists.
David Cameron even used prime minister's questions to claim the Labour candidate had shared a platform with Sulaiman Gani nine times. The Conservative leader accused the south London iman of "supporting" the Islamic State.
Sadiq Khan, in reaction, accused the Conservatives of running a "dog-whistling campaign". He added: "As mayor, I will be the British Muslim who takes the fight to the extremists. I will keep focusing on keeping Londoners safe, and my positive vision for London's future – most importantly fixing the Tory housing crisis."
Goldsmith has defended the tone of his campaign. "I think it's absurd to pretend that asking questions about someone's links to people who want to do harm to this city are out of bounds. That just doesn't make sense to me at all, it doesn't make sense to anyone," he told IBTimes UK.
Gani, an apparent Conservative supporter, later made it more awkward for the Tory hopeful by posting a picture of himself and Goldsmith side-by-side on social media site Twitter.
Another charge from the Conservatives against Khan is that he campaigned to stop Babar Ahmad being deported to the US. The Londoner later plead guilty to "conspiracy and providing material to support to terrorism" with his pro-jihadist website Azzam Publications.
But the trouble for the Tories is that Goldsmith also apparently supported Ahmed in his fight against extradition. "This isn't just about Babar Ahmed, there are many examples of people who have been chewed up as a result of our lopsided extradition arrangements with other countries," the Richmond Park MP told an anti-extradition meeting.
The bugging scandal
Khan's connections with Ahmed had been raised in the past, when the Labour MP found himself at the centre of a bugging scandal. Khan's conversations with Ahmed were recorded by the police when he visited Woodhill prison, near Milton Keynes, after his election to parliament in May 2005 and in June 2006.
Under the Wilson doctrine, named after former Labour Prime Minister Harold Wilson, the security services are not allowed to secretly listen in on MPs. But a 2008 report from Sir Christopher Rose, the then chief surveillance commissioner, found that the rule was not broken since Khan had registered for a prison pass as a friend.
"After he became a Member of Parliament Mr Khan made no application for recategorisation or exemption nor did he inform the prison authorities that he had become a Member of Parliament," Rose concluded.
"He continued to be listed in prison records and surveillance authorisations as a friend of Babar Ahmad and, like 20 or so others, he was liable to be monitored when visiting. None of those who authorised the monitoring knew at the time that he was a Member of Parliament."
A year after Rose's report, then Prime Minister Gordon Brown made Khan the first Muslim to attend cabinet when he appointed him transport minister, a fitting post for a bus driver's son. "My dad, when he first came to this country, he wouldn't have dreamed that his son would have gone to the cabinet," Khan told The Wandsworth Guardian.
"If he was alive now he'd pinch himself. When you're an immigrant and you're driving buses, working all the hours God sends, and when you live on the Henry Prince Estate, sometimes you can have limited dreams and expectations."
From the wilderness to City Hall?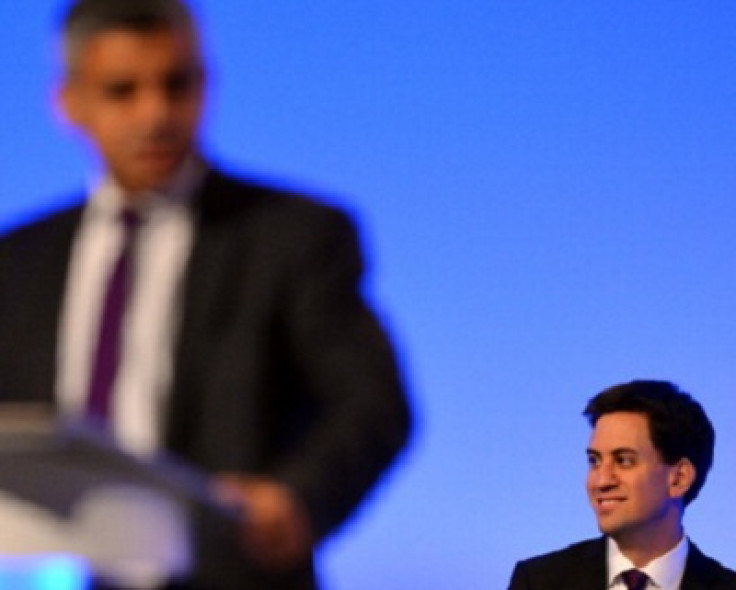 Sadiq Khan and Ed Miliband
Getty Images
But Labour's defeat in the 2010 general election meant Khan had less than a year in the role. With Brown's resignation, Khan would throw his support behind Ed Miliband for the Labour leadership.
His loyalty was rewarded when Miliband beat his more experienced brother, David, in the contest and appointed Khan as shadow transport secretary and later as shadow justice secretary.
Labour's devastating defeat at the next general election, which saw the Conservatives surprisingly gain a majority of MPs, triggered another batch of elections. Khan threw his hat into the Mayor of London nominee race, with former Olympics minister Tessa Jowell initially expected to win.
But Labour's new election rules, which took away the parliamentary party's previous power and allowed non-members to vote in exchange for a one-off £3 ($4.30) fee, saw Khan defeat Jowell in September 2015. Jeremy Corbyn, the left-wing outsider Khan nominated to be on the leadership ballot, also secured victory.
The Conservatives have attempted to tie the pair together ever since their elections, with Cameron warning Londoners that Corbyn will use the capital city as a guinea pig for the Labour leader's "economic experiments". But Khan has attempted to carve out his own path to power, with Corbyn rarely seen around the City Hall scene and former Labour Mayor Ken Livingstone not being given a significant role in Khan's campaign.
The Labour candidate's tactics look like they are working, with the most recent opinion poll from YouGov giving Khan a 20 point lead over Goldsmith (60% versus 40%) in the second round of voting come 5 May. In other words, Londoners look set to elect their first Muslim mayor.
© Copyright IBTimes 2023. All rights reserved.