Zac Goldsmith: Anti-Semitism scandals mean British Jews don't trust Labour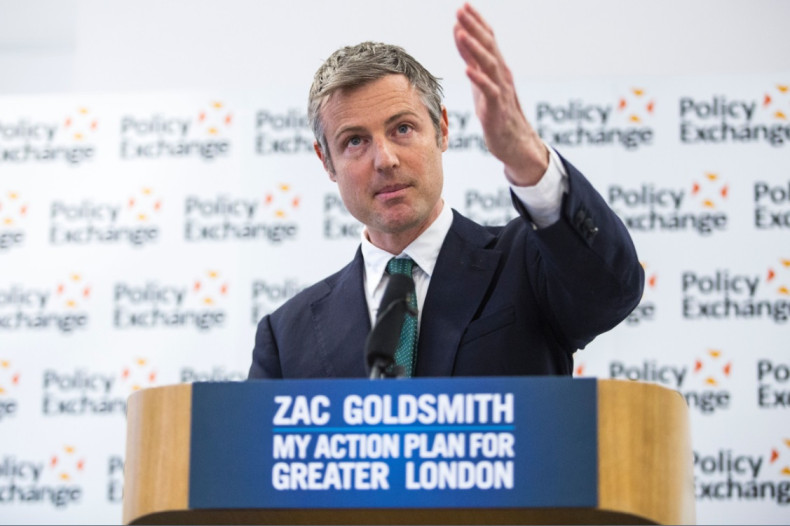 Zac Goldsmith accused Labour of failing to deal with anti-Semitism within its own ranks after one of the party's MPs issued an apology for sharing a discriminatory social media message.
The Conservative Mayor of London hopeful, speaking to IBTimes UK in an exclusive interview, said he had not seen Naz Shah's Facebook post. But Goldsmith claimed anti-Semitism was a problem for Labour.
"There is no doubt that the Labour Party have not been sufficiently robust in dealing with it, I think that's unforgivable," he declared.
"When an entire community begins to feel that the second biggest party in the country is not on their side, that is a problem that any self-respecting party needs to address."
The comments came after Shah, who was elected as MP for Bradford West in 2015, apologised and stood down as a parliamentary private secretary to shadow chancellor John McDonnell for a 2014 post backing a plan to relocate Israel to the United States.
"I deeply regret the hurt I have caused by comments made on social media before I was elected as an MP," Shah said in a statement to the Guido Fawkes blog, who first broke the story.
"I made these posts at the height of the Gaza conflict in 2014, when emotions were running high around the Middle East conflict. But that is no excuse for the offence I have given, for which I unreservedly apologise,"
"I will be seeking to expand my existing engagement and dialogue with Jewish community organisations, and will be stepping up my efforts to combat all forms of racism, including anti-Semitism."
However, Shah remains a member of the influential Home Affairs Committee, which is conducting an investigation into the rise of anti-Semitism.
'Badge of shame'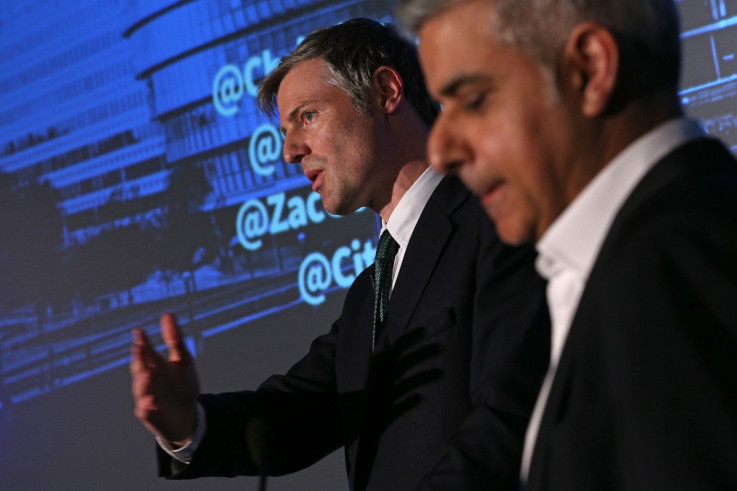 Zac Goldsmith and Sadiq Khan
Bruno Vincent/Getty Images
The story is the latest anti-Semitism scandal to hit Labour, with the party's City Hall hopeful Sadiq Khan urging Labour's leadership to do more about the issue.
"I also know it's unacceptable in 2016 that there is anti-Semitism in the Labour Party. It's with sorrow that I wear that badge of shame," the Tooting MP told a London Jewish Forum hustings on 6 April.
Goldsmith and the Conservatives have also been criticised for the language they have used towards Khan, a Muslim MP they have branded "radical". But the Conservative candidate stressed it had been in a political context. "This was right at the beginning of the campaign before any of the issues around his links emerged," Goldsmith said.
The Richmond Park MP also defended his campaign's decision to attack Khan, a former human rights lawyer, for apparently sharing platforms with alleged extremists.
"I think it's absurd to pretend that asking questions about someone's links to people who want to do harm to this city are out of bounds. That just doesn't make sense to me at all, it doesn't make sense to anyone," Goldsmith argued.
Most notably, David Cameron claimed Khan had spoken alongside Suliman Gani nine times.
The Conservative leader also alleged that the London imam was a "supporter" of Islamic State. It later emerged that Gani had met Goldsmith and posed for a picture with the Mayor of London candidate.
Meanwhile, Khan and Labour have branded Goldsmith's campaign as "bleak" and have accused the City Hall candidate of "dog-whistling" politics.
That has not stopped Cameron and the outgoing Mayor of London, Boris Johnson, intervening in the campaign. The two top politicians may be household names who risk drawing the lime-light away from Goldsmith, but the Conservative hopeful welcomes their help.
"If you're not overshadowed by the the prime minister, that would be a remarkable thing. Boris Johnson is unique in politics, he's a huge figure. I'm just very pleased they're on my side and helping out with the campaign," he told IBTimes UK.
"There's another important point, that is that this post was created so that London would have someone who would bang the drum for London, get the best possible deal from the chancellor, that's why it was created.
"Every area of the UK has someone who is making the case, so being able to work with the government is probably the most important thing a Mayor of London can do."
But its looks like even Cameron and Johnson cannot get Goldsmith into City Hall on 5 May, with the latest opinion poll from YouGov, of more than 1,000 people in the capital between 15 and 19 April, putting Khan on 60% and the Tory candidate on 40% in the second round of voting.