"I have never had a political campaign that has been anything other than entirely positive," said Zac Goldsmith, Conservative candidate for the London mayoralty, at an Evening Standard debate with his Labour rival, Sadiq Khan. There were indignant laughs in the crowd. "Except for this one," chided the BBC journalist Kirsty Wark, chairing the debate.
"My campaign in this election has been overwhelmingly positive," Goldsmith replied in his soft and smooth Etonian English accent, which flows like a calm brook. But it could not erode the jagged rhetoric hurled at Khan, denounced for "extensive links to people who mean to do this city harm".
Despite his debonair demeanour, Goldsmith is accused of running a ruthlessly negative campaign against Khan, a Muslim, playing on fears of Islamist extremism by linking him to various hardline individuals. Khan points out, in defence, his support for gay marriage, and that as a moderate Muslim he has been a target for extremists.
Goldsmith's campaign, which he defends as a positive vision for London's future and asking fair-but-tough questions of Khan, has shocked some in his own party. That he is trailing Khan by some margin in the polls suggests his strategy is failing. And it threatens to redefine a man who, before the mayoral race, was seen as an independent-minded, passionate, poster-boy politician.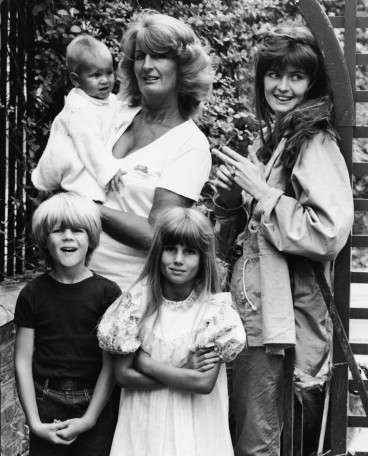 A blue ecologist, in bloom
Frank Zacharias Robin Goldsmith was born on 21 January, 1975, to the late billionaire financier Sir James Goldsmith and his third wife, Lady Annabel Goldsmith, after who the exclusive Mayfair nightclub Annabel's is named. He is one of eight children of Goldsmith senior, and a younger sibling of Jemima Khan, an activist and former wife of retired Pakistani cricketer and politician Imran Khan.
He was raised in leafy Richmond, southwest London, and educated at several independent schools, including the prestigious Eton College, but was kicked out aged 16 when caught with marijuana in his room, though he protests his innocence, insisting it was someone else's stash. His father had also been expelled from Eton, but for gambling.
After gaining several A-levels at a sixth form college, the young Goldsmith, by this time a confirmed environmentalist, eschewed university and went to work for ecological thinktanks across the world, including Redefining Progress in San Francisco and the International Society for Ecology and Culture, in California, Bristol and Ladakh.
In 1997, he became editor of The Ecologist magazine, set up in 1970 by his uncle Teddy Goldsmith (environmentalism is in the family genes), where he stayed for nearly a decade, transforming it from a wonkish journal for academics into an accessible consumer magazine. "I'm not an academic or a scientist and I'm certainly not interested in editing something that can only be read by them," Goldsmith said in an interview with The Telegraph in 2000.
During this time, his own emissive habit became well-known — he was a chainsmoker, pledging to give up on the birth of his first of four children, Uma. Goldsmith was married to Sheherazade Ventura-Bentley, a jeweller and fellow environmentalist who shared her husband's taste for organic food. They had two more children, Thyra and James, before divorcing after 11 years of marriage in 2010. It cost him a reported £20m in a settlement after he admitted adultery, a mere fraction of the £300m he is thought to have inherited from his late father.
He is 375th on The Sunday Times Rich List 2016, after his wealth increased by £1m over the year to £281m. A fourth child, Dolly, was born in 2013 to his second wife, Alice Miranda Rothschild, of the banking dynasty, with who he had the affair that ended his first marriage.
In 2003, Goldsmith received a Beacon Prize for Philanthropy because of his charitable giving and work. He also did not draw a salary from The Ecologist magazine while editor. "It's not what you have, but what you do with what you've got," Goldsmith is quoted as saying on the award's website. A year later, in recognition of his relentless work to raise the profile of ecological issues, he received Mikhail Gorbachev's Global Green Award for International Environmental Leadership.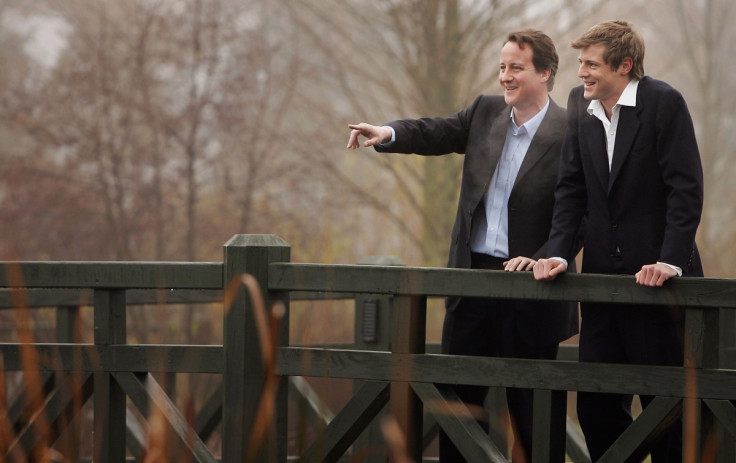 By 2006, Goldsmith's ecological expertise was called upon by the newly green Conservative party, at a time when David Cameron was being pulled through the Arctic by huskies. Cameron appointed Goldsmith - now an approved Tory candidate who joined the party under Michael Howard in 2005 - as vice-chairman of the "Quality of Life Policy Group". It reported to the then shadow cabinet in September 2007 with its "Blueprint for a Green Economy": a conservative case for well-being and a healthy environment, putting emphasis on broader measures of progress than cold economic figures such as GDP.
It was poorly received after what Goldsmith believes, according to a Financial Times profile, to be hostile leaking of some of the report's recommendations — such as ending cheap flights — by the disgraced former head of media at Number 10, the ex-tabloid editor Andy Coulson. The Sun's news report ridiculed Goldsmith over an old suggestion of his, from The Ecologist days, that sex toys should be made of glass because it is more environmentally friendly than plastic.
'I am cynical about politicians'
"If you had asked me six years ago 'would I want to be part of the Conservative Party' I would have said 'no'," Goldsmith told the BBC in 2006, aged 30. "I am cynical about politicians. My experience of politicians has been thoroughly negative... There are very few politicians I have been impressed with."
But he was impressed by Cameron, enough to consider becoming a politician himself, although it took a push from his brother-in-law, Imran Khan. "I am one of the few people who urged him to come into politics," said Khan, who was divorced from Jemima in 2004, in a recent Channel 4 News interview.
In 2010 Goldsmith fought for the seat of Richmond Park, a tough marginal constituency held by the Liberal Democrat Susan Kramer, but also his home turf, instead of a safe seat offered elsewhere.
His calculation paid off when he secured the seat and a majority of more than 4,000, an impressive 10% swing towards the Conservatives. But having been seen as a poster boy for Cameron's new brand of "compassionate conservatism", with his earnest environmentalism in tact he soon became a problem for the party leadership.
Goldsmith earned a reputation as a rebel MP, frustrating the whips by voting against the coalition government on plans to sell forests, the badger cull and the introduction of a register of lobbyists, among other high-profile votes.
He has been especially vocal against a third runway at Heathrow Airport, an issue that has come to define his time as an MP. He opposes it, of course, on environmental grounds, as well as noise pollution, counting himself as the expansion-project's leading opponent. His constituents rewarded him with the largest increase in majority of any sitting MP at the 2015 general election with the addition of more than 19,000 voters to his margin of victory.
Again he finds himself at odds with the government over the EU referendum, in which he supports a Brexit despite broad support in London from residents and businesses, in particular financial firms, for staying in the 28-member trading bloc. His long-held euroscepticism (perhaps inherited from his father, who founded the "Referendum Party" in the mid-1990s) did not, however, stop his rapid ascension to the candidacy for London mayor. He was backed by 70% of the vote in an open primary.
Incorruptible?
As London heads towards the 5 May Mayoral vote, Goldsmith is performing poorly in the opinion polls. A poll by YouGov on 21 April had Khan 20 points ahead of Goldsmith. Moreover, Goldsmith was seen by voters as more divisive than Khan - a bitter irony, especially after releasing campaign leaflets attacking the Labour candidate for being "radical and divisive".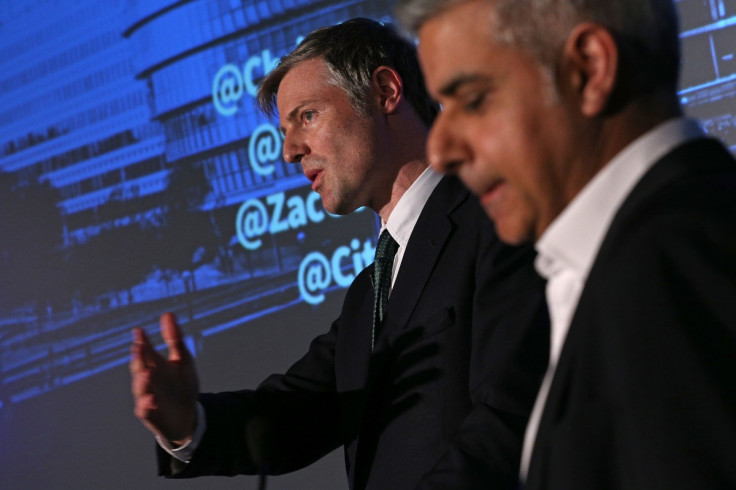 Goldsmith has plenty to say about London and on the issues that matter to Londoners. On the lack of affordable housing, he wants to build 50,000 new homes a year, prioritising Londoners over foreign investors by giving them first dibs on new developments. On transport, he wants to bring more suburban rail services under the control of City Hall to improve them. He promises to tackle the dangerous levels of air pollution in London "with tougher rules on HGVs". But all of this is seemingly lost in the furore around his attacks on Khan.
Moreover, the role of London mayor is as ambassadorial as it is administrative. Both Labour's Ken Livingstone and the outgoing Conservative mayor, Boris Johnson, are charismatic political mavericks. In contrast to his party colleague Johnson, Goldsmith, for all his urbane charm, comes across as dull. Possibly even, as the magazine Standpoint put it, "overrated".
In 2009, before his election as an MP, Goldsmith railed in an interview with the Guardian that he carries "the same cynicism and scepticism as everyone else" about politicians. But perhaps that cynicism has corrupted the once incorruptible Goldsmith — "I was born into a position of privilege and am therefore not corruptible," as he once put it — because his visceral, intense dislike of Khan may have cost him the mayoralty.