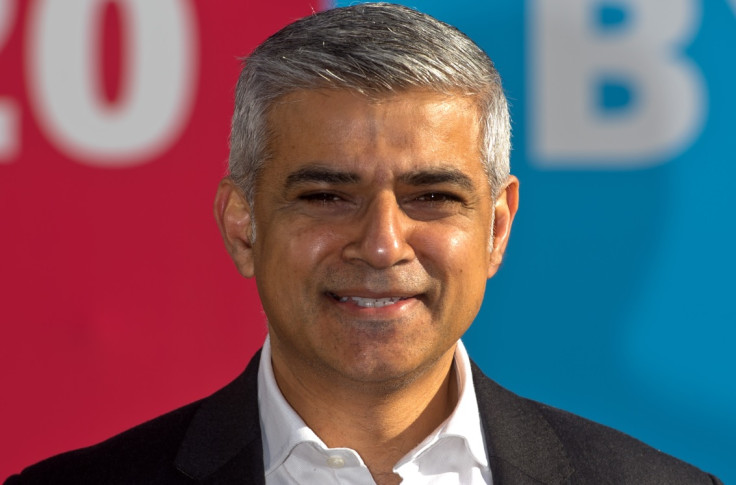 The anti-semitism row currently engulfing Labour could harm the its bid to recapture London City Hall, according to the party's candidate Sadiq Khan. Khan accepted that comments made by Labour's last London mayor Ken Livingstone this week will have made it "more difficult" to persuade the city's Jewish community to vote for him.
In an interview with the Observer today, Khan, who is still strong favourite to win, said: "I accept that the comments that Ken Livingstone has made make it more difficult for Londoners of Jewish faith to feel that the Labour party is a place for them, and so I will carry on doing what I have always been doing, which is to speak for everyone. If I should have the privilege to be the mayor I will show Londoners the sort of mayor I can be."
Livingstone's comments, in which he suggested Adolf Hitler was originally a Zionist, have dominated the agenda for the past few days. Khan seems to have distanced himself from the party leadership's handling of the situation.
"There are too many examples in our party of people having these views, and action does not appear to have been taken quickly enough," he said.
Livingstone was suspended from the party on Friday by leader Jeremy Corbyn, who immediately established an independent inquiry into anti-semitism in the party. This will be led by Shami Chakrabarti, who was previously head of the campaign group Liberty.
Livingstone, however, stoked the fire on Saturday when he went on LBC issue and failed to clearly apologise. Instead, he said he regretted causing offence and insisted that his comments had been factually accurate. He also attacked a cabal of "embittered Blairites" who he claimed want to topple Corbyn's leadership.
Khan's main rival, the Tory candidate Zac Goldsmith, wrote an article for the Mail on Sunday appearing under the headline: "On Thursday, are we really going to hand the world's greatest city to a Labour party that thinks terrorists is its friends?"