More than 80% of Syrians living below poverty line, UN report says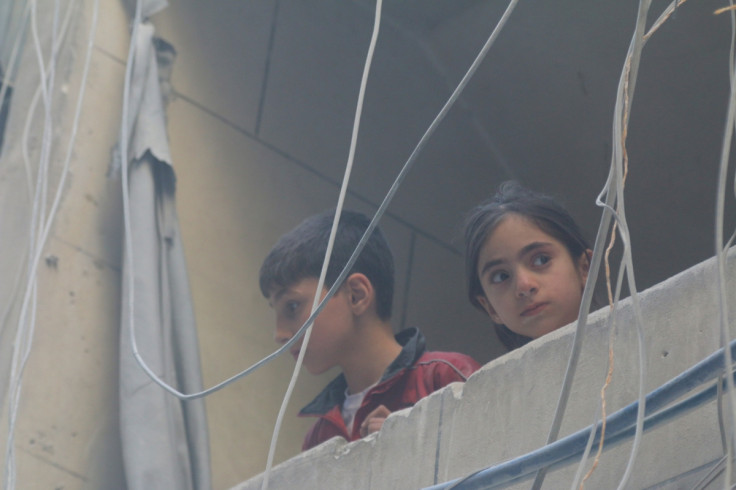 Poverty in civil-war hit Syria is growing exponentially with a majority of the population now living below the poverty line, a report published by the UN Economic and Social Commission for Western Asia says. According to the report, the percentage of people below the poverty line has risen from 28% in 2010 to 83.4% in 2015. Extreme poverty has also increased from 14% in 2010 to more than 50% in 2015.
By the last half of 2015, a reported 13.5 million people were in need of humanitarian aid, of whom 12.1 million needed access to water and sanitation. More than four million of them were based in Aleppo and Damascus.
The report says that the health sector and hospitals have especially been hard hit. By 2015, one third (165) of the hospitals in the country had been destroyed and another 11% had been partially damaged. Repairing them was almost impossible since very little access is available to the damaged structures.
Doctors and hospitals were deliberately targeted due to which many have fled the country. The number of people per doctor rose from 661 in 2010 to 1,442 in 2015.
Syria's economic disaster is reflected in the GDP which contracted by 55% between 2010 and 2015.
According to the Syrian General Establishment for Drinking Water and Waste Disposal, drinking water is scarce due to damaged pumps and pipelines. Before the conflict, 98.6% of the population had access to improved sanitation facilities. That number had fallen to 72% in 2015, the report said.
The total area under cultivation shrank resulting in increased food prices. The price of wheat flour and rice rose by 43% and 83% respectively between 2014 and 2015.
Syria's growth in the last 25 years has been undone by just five years of the conflict. According to the Syrian Observatory for Human Rights, more than 270,000 people have been killed since the conflict began and millions have been displaced.
© Copyright IBTimes 2023. All rights reserved.