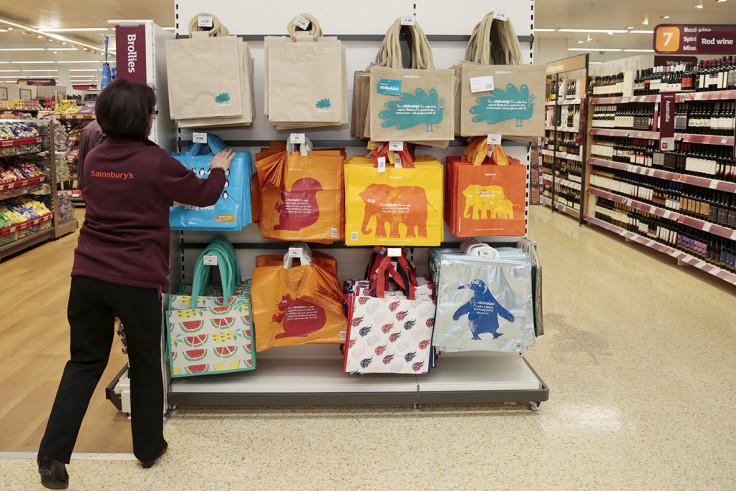 Supermarket Sainsbury's posted a record Christmas week racking up sales of more than £1bn ($1.2bn, €1.15bn).
The group said Argos, the general retailer it bought last year, also reported strong trading in the 15 weeks to 7 January driven by Black Friday sales.
However, the supermarket giant said key same-store sales across the group only edged up 0.1% in the period. It added total sales at Sainsbury's rose 0.8%, while total sales at Argos lifted 4.1%.
At Sainsbury's the business said trading was buoyed by its premium Taste the Difference party food range, where sales jumped by 50% compared to a year before. It added the number of turkeys it sold also lifted by 30%.
Group chief executive Mike Coupe said: "The market remains very competitive and the impact of the devaluation of sterling remains uncertain."
He added the business was "well placed to navigate the external environment and remain focused on delivering our strategy".
Sainsbury's said its online operation grew by 9% over the period, and in Christmas week delivered more than 300,000 orders.
Earlier this week, the UK's fourth largest supermarket Morrisons reported its strongest Christmas in seven years, posting a 2.9% year-on-year rise in like-for-like sales in the nine weeks to 1 January, compared to a year ago,
Data from respected research body Kantar Worldpanel also estimated earlier this week, that total spending across all supermarkets lifted by almost £500m compared to last year.
Richard Hunter, head of research at Wilson King Investment Management said: "Whilst these Sainsbury numbers are not sufficient to shoot the lights out, they are comfortably ahead of expectations. In particular, the contribution from the online and convenience channels is strong, whilst the integration of Argos is already beginning to bear fruit."