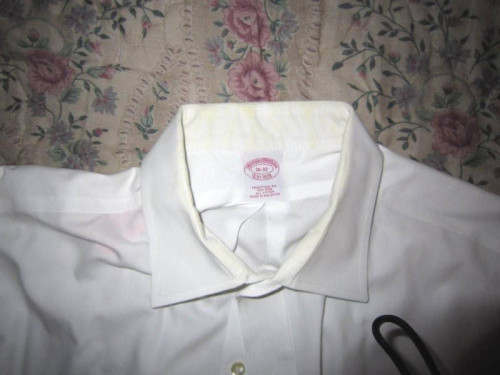 It might look a bit tatty and it could certainly do with a trip to the laundrette, but this soiled shirt could be yours - for a cool $375,000.
But this is not just any shirt and it's a once-in-a-lifetime opportunity to own a piece of American political history.
It was worn during the momentous, and balmy, summer of 2008, that vice presidential candidate Joe Biden campaigned across the United States with presidential hopeful Barack Obama.
But as temperatures soared at the political pulpit, rarely was the Delware senator not seen wearing an immaculately pressed shirt.
And now that sweaty clothing could be yours.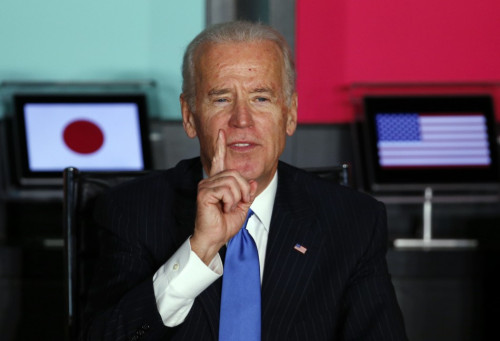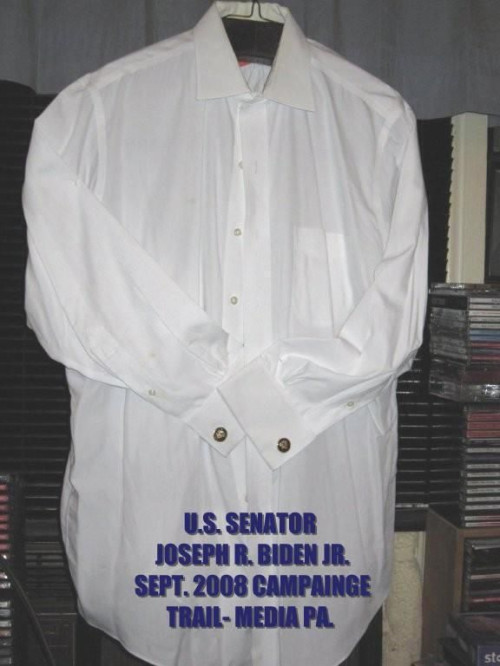 Described on Ebay as "like new", one seller is offering an original white Brooks Brothers shirt that was "briefly worn" by Biden.
Down from $750,000, the item might not come with a certificate of authenticity, but who needs one when included with the shirt are engraved cuff links and patches of sweat that dripped down Biden's neck.
The product description reads: "Retrieved while on the Presidential campaigne [sic] trail for the Vice President of the US 2008.
"The famous original designer Brooks Bros. customised shirts. Brifely, mildly worn - like new - during the hot summer of 2008!!!
"Cuff links are attached to the sleeves of this prestigious dress shirt as inscribed: United States Senator Joseph R. Biden Jr's"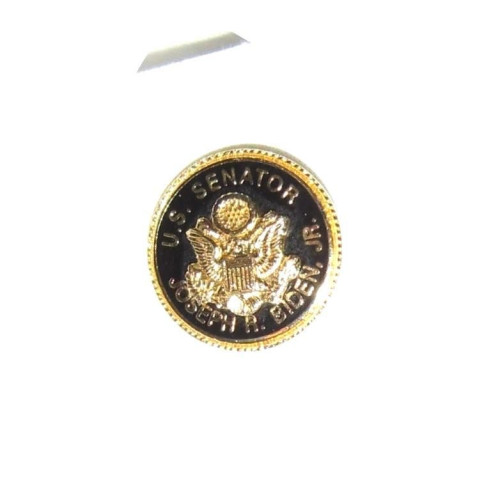 Two bids have already been turned down by the owner so be quick if you want to own your very own musty memento of the second most powerful man on the planet.