Vincent Kompany has pleaded with the Roberto Mancini to not get rid of midfielder Samir Nasri this summer, stressing the Frenchman still has a vital role to play in the Manchester City squad.
The former Arsenal man has been heavily linked with a summer exit from the Etihad Stadium after a season where the once influential midfielder has failed to impress, receiving criticism from his manager Roberto Mancini.
With his future in doubt, a move to Paris Saint Germain has been widely reported, with the Parisian club's director of football Leonardo identifying the 26-year-old as a possible target.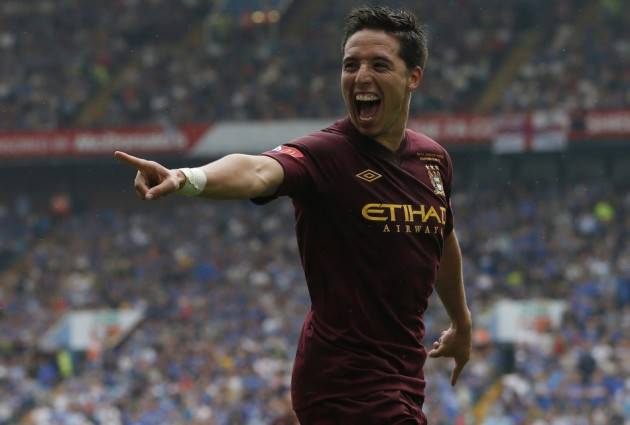 But despite a season where he has seldom impressed, Nasri's teammate Kompany has no desire to see the club cash in on their frustrating Frenchman, insisting he will have a key role in to play in City's Premier League challenge next season.
"What we feel in the squad is not what is written in the newspapers," Kompany said, speaking to RMC.
"When Samir is on form, he has a significant impact on the team's performance. He is important for us. Next season if he is prepared and if he can reach this level of performance then he will be an exceptional player and more.
"When he is at Manchester City he is very calm and quiet. Like everyone else he has his good and bad days. He does his job for the team. I do not know if he thinks the same way playing for France. All I can say follows the results of the Blues."
The Belgian captain may have a task on his hands in convincing his manager, however. Mancini singled Nasri out for individual criticism earlier in the year, declaring that the Frenchman's inability to consistently reproduce quality performances made him want to "punch him."
Nasri, along with Newcastle United midfielder Yohan Cabaye and Bayern Munich star Franck Ribery, was specifically identified by PSG earlier this month as potential acquisitions this summer. The club's sporting director Leonardo indicated that the club's transfer policy this summer would focus on French internationals, admitting that he liked the idea of "luring great French players back."