Samsung Charm: A smart bracelet to boost Galaxy S7 and S7 Edge sales?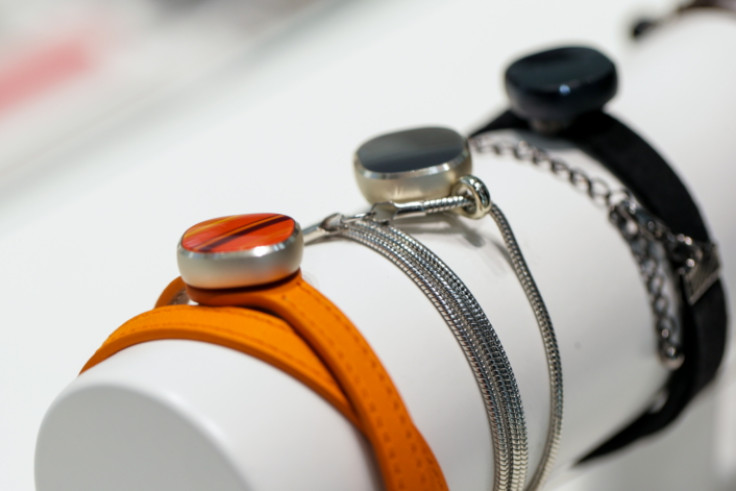 Samsung has introduced a new range of smart bracelets called Charm to boost sales of the recently unveiled Galaxy S7 and S7 Edge. The company hopes the stylish accessory it has launched – along with battery packs, cases, keyboard and camera lenses – will give consumers more reasons to choose the S7 series rather than opting for competitor handsets such as the LG G5 , Xiaomi Mi5 or the soon to be unveiled HTC One M10.
Sure enough, enthusiasts will want to know more about Charm – the fitness tracker equipped with LEDs to relay notifications from a smartphone. According to description, Charm is unlike a smartwatch designed to show complex information on the display, it uses a small LED to show notifications from the connected handset.
Most basic fitness trackers in the market do that including Xiaomi's Mi band, which has had incredible sales thanks to its sub $20 (£14) price tag. Like the Mi band, Charm also needs to be paired to the Samsung Charm app to connect to the Galaxy S7-series phones via Bluetooth.
One of the reasons Samsung thinks the gadget would do well in the market, could be its design, which seems more like a fashionable tech accessory that looks better than numerous other trackers.
Charm has a 17mAh lithium-ion battery, which the company claims can last upto 18 days (if the LED notification is not in used). Once connected to the phone, Charm will send notifications via LED or would vibrate, to make users aware of incoming calls, missed calls or messages.
Charm will be available in three color options – Rose Quartz, black and gold. The price of the bracelet is yet to be revealed, but it could well be priced between $20 to $30, to match existing competition and position itself as an accessory to the Galaxy S7 range.
© Copyright IBTimes 2023. All rights reserved.