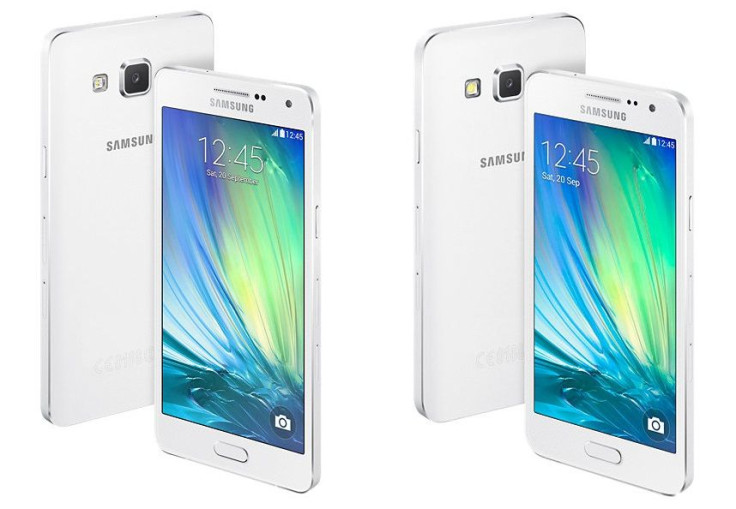 Samsung's new additions to its Galaxy line-up, the Galaxy A3 and Galaxy A5 which boast full metal unibody and slim design, are now up for pre-ordering in the UK and via the Samsung online store.
Both models share some hardware and software features, except the screen size, rear-camera, and battery. The 4.5in Galaxy A3 packs a 1,900mAh battery, whereas the Galaxy A5 with a 5in screen uses a 2,300mAh battery.
If you are curious to know about the battery life of these Galaxy A smartphones, GSMArena has it tested ahead of the market roll-out. The tests cover talk time, web browsing, video and endurance, and suggest that both smartphones offer quite a decent battery life.
The call performance test suggests you can use the Galaxy A series devices to make a long calls without resorting to Ultra Power Saving Mode. Both Galaxy A3 and its dual-SIM model managed to score more than 20 hours, whereas the A5 and A5 Duos models were just two hours behind, which is still an impressive performance.
The next area of focus is internet use, in which Galaxy A5 models (including the Duos variant) were among the top performers, with browsing time of more than 11 hours. The Galaxy A3 models in the same test survived for 7:36 hours. The 4.3in HTC One Mini in comparison, lasted for slightly more than eight hours.
The A5 and A5 Duos dropped out of the video playback test after 9:18 hours, placing themselves mid-way between other rivals on the list. LG's curved screen G Flex topped the list with longer video playback. The A3 and A3 Duos delivered a decent video playback timing of up to 8:34 hours.
The single SIM variants scored more in endurance testing - the Galaxy A3 at 65 hours and A5 at 74 hours. The Duos models of the devices were at 60 hours and 69 hours respectively.