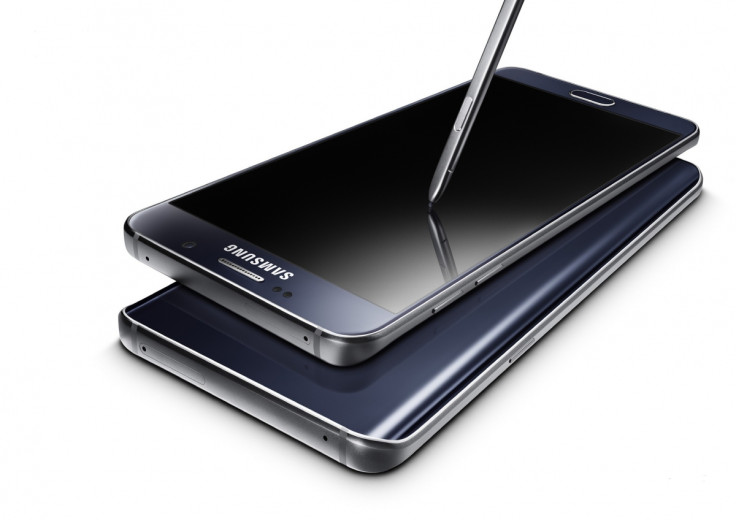 Samsung's Galaxy Note 7 slated to be released during the first week of August could be the costliest flagship from the Korean manufacturer yet with reports indicating that prices could start at €849 (£723, $938) in Europe. The Note series has traditionally commanded a higher price than the S series. The latest release Galaxy S7 Edge is currently the costliest Samsung phone at €715 -€800 depending on the country and channel of purchase.
SamMobile reports that the Galaxy Note 7 which is expected to have a design similar to the S7 Edge will cost much higher than the model but has better specifications. Some of the rumoured specifications of the phone include a Snapdragon 820 or 823 chip-set with a mammoth 6GB RAM, a USB Type-C port and a larger battery.
The flagship is also expected to showcase the company's iris scanning technology which it recently trademarked in Europe and the US. Although fingerprint scanning has caught up with most flagship smartphones in the market, iris scanning is still limited to lesser known brands or non-commercial devices like the Samsung Galaxy Tab Iris which it launched in India only for government officials.
The phablet, as per an earlier photo leak from famed tipster Evan Blass, is also slated to be launched in three new colours — black onyx, silver titanium and coral blue. The renders of the phone have also shown a dual-edged curved screen similar to the Galaxy S7.
The device is slated to be unveiled in the first week of August, with reports divided over whether it will launch in the US or its home country South Korea. Traditionally, Samsung launches its new devices in South Korea unless it is at an international exhibit/trade show like the Mobile World Congress where it unveiled the Galaxy S7 series earlier this year.