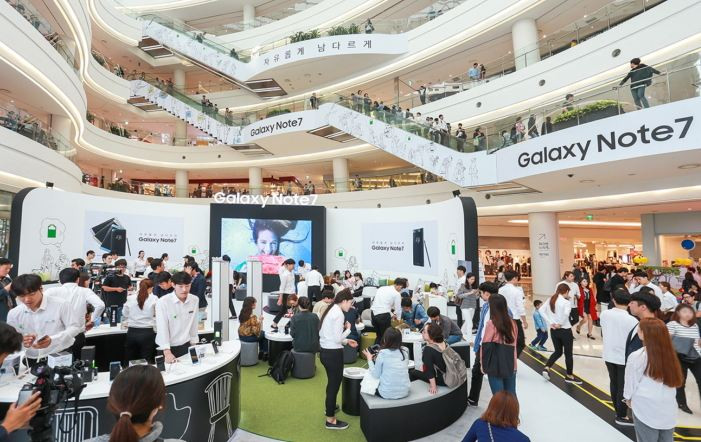 Samsung's Galaxy Note 7 is available for purchase again, the company has announced. The sales commenced on 1 October in South Korea, and other regions across the globe will see the re-launch of the device in the coming weeks.
The resumption of sales comes after a successful replacement programme, which saw strong consumer response with many exchanging the older Note 7 with a new brand new one or other Galaxy handsets.
For the re-launch in its native land, Samsung opened Galaxy Note 7 experience zones in a number of locations on 30 September.
"Along with the several other experience zones showcasing Samsung's latest product, guests have crowded our Galaxy Note 7 experience zone since this morning," said Junghyun Kim, manager of the Seoul-based Samsung D'light shop in a statement.
"We found that many people are excited to check out the iris scanner, the new S Pen features, such as S Translator, and the camera. Many existing Galaxy Note7 users have already visited and exchanged their phones for a new Galaxy Note7 or other Galaxy device, and more and more people are inquiring about purchasing the Galaxy Note7," added Kim.
To ensure safety, Samsung said it has implemented three specific software changes. The new Notes now feature a green battery icon located on the status bar, Always On Display screen and the power off prompt screen, which can be accessed by long pressing the power key. Additionally, users can check if they are using the latest Note by a square symbol on the phone's packaging.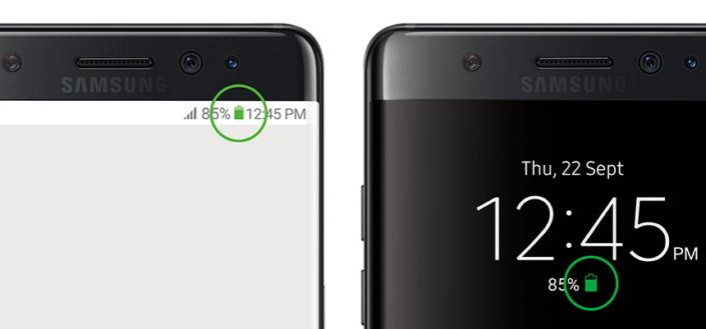 "As the company introduces new Galaxy Note 7 devices to the market, Samsung continues to strongly encourage all Galaxy Note 7 users who have not yet participated in the exchange programme to immediately do so by contacting their place of purchase or calling a designated local call center as soon as possible," the company said.