UbuntunLife reports South Korean electronics giant Samsung is ready to follow the launch of the next-gen Galaxy S3 smartphone with a successor to the Galaxy Note.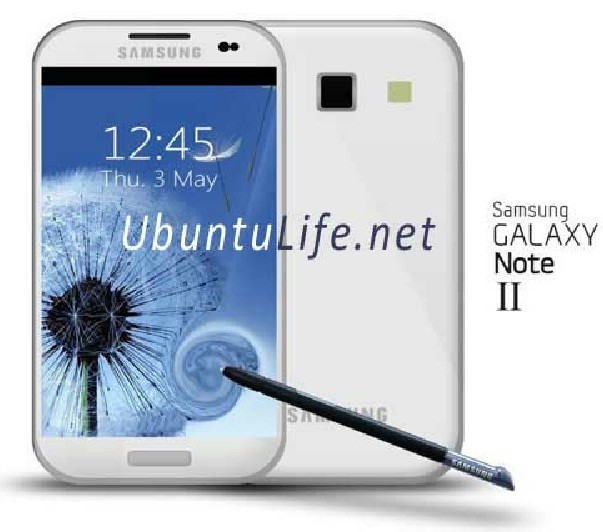 The Galaxy Note was the company's first device to feature a larger screen than most smartphones, at 5.3in. The Note 2 is expected to have an even larger screen - 5.5in - and release some time in October. It will be powered by a dual-core Exynos 5250 processor.
The Note - advertised as a cross between an Android smartphone and a tablet computer - was released in September last year and, so far, Samsung claims to have sold seven million units across the world; the target is 10 million. The success of the original model has clearly led Samsung to consider a sequel.
Technical Specifications of Note 2
The reports suggest the Note 2 will follow in the footprints of the Galaxy S3 and feature technologies such as S Beam, S Voice (a voice-activated personal assistant), Near Field Communication (NFC), Smart Stay.
The Galaxy Note 2 will reportedly feature a WSXGA screen with a resolution of 1050x1680 pixels and a pixel density of 360 pixels per inch (ppi). Like the others in the Galaxy family - the Note, Galaxy S, Galaxy S2 and Galaxy S3 - the Note 2 will have a Super AMOLED display from the Pen Tile matrix family. The reason behind Samsung opting for this display type is its durability and power-efficient nature, compared to RGB AMOLED Plus displays.
Furthermore, we believe the Note 2 will retain the S3's eight megapixel camera but come with an enhanced lens and better image sensors for photographs and videos. The global version of the Note 2 could offer 4G LTE connectivity. However, unlike its predecessor, the Note 2 will come with slightly more RAM - 1.5GB.
As far as the design is concerned, the Note 2 could well be similar to the Galaxy S3, as seen in the image.
Power Factor: Dual-core Exynos 5250
Samsung announced the industry's first Cortex-A15 core 2.0GHz Exynos 5250 dual-core mobile application processor on 30 November and said the Exynos 5250 possessed twice the CPU performance over existing 1.5GHz dual-core Cortex-A9 based processors. The Exynos, we were told, was designed to support high resolution WQXGA (2560 x 1600) displays. In addition the Exynos 5250 comes with greater performance for 3D graphics.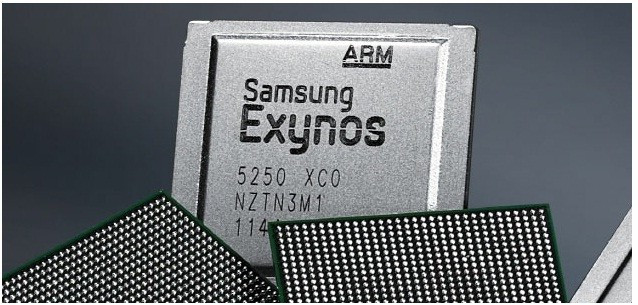 The processor, according to Samsung's documents, will come in two versions - one with a clock speed of 2GHz and another at 1.7GHz. The processor was slotted for mass production and release sometime in the second quarter of this year. According to a report by Android and Me, the Galaxy S3 was expected to be equipped with the Exynos 5250 processor.