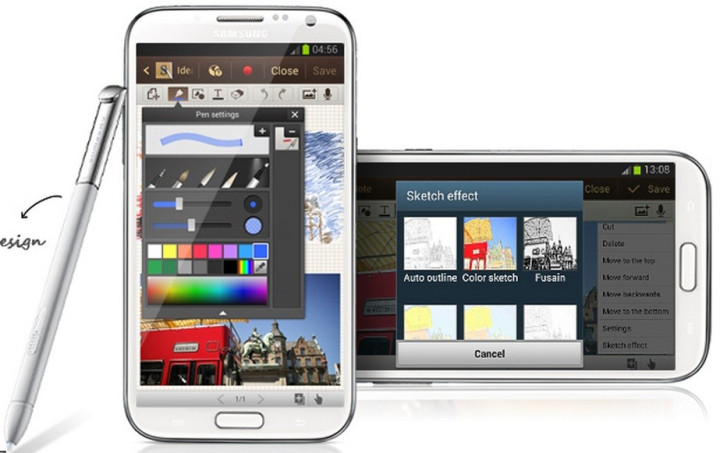 Although Samsung's second generation Galaxy Note was launched just six months ago, rumours have already started making rounds about the next generation Galaxy Note dubbed as Samsung Galaxy Note 3.
Until now, only one feature suggesting the device is expected to feature a 6.3in OLED (Organic Light-Emitting Diode) display was surfaced.
The latest revelation is regarding the power house of the device. The Note 3, according to Korean Times, is expected to use Exynos 5 Octa, which was unveiled at the 2013 Consumer Electronics Show (CES) in Las Vegas.
How powerful is Exynos 5 Octa?
The Exynos 5 Octa is an eight-core System on Chip (SoC) designed to power tablet and high-end smartphones. These eight cores are divided into a group of two with each group having four cores. The Exynos 5 Octa is said to be one of the chipsets to feature ARM's big.LITTLE architecture based on switching processor technology, as notes NDTV. The chip, as claimed by Samsung, saves 70 percent more power when compared to its predecessor, Exynos 5 Dual.
The Exynos 5 Octa will be manufactured using a 28nm process as opposed to the 32nm process used by the Exynos 5 dual-core. In addition to that, Samsung boasts that the Octa core processor is more powerful than the existing quad-core processor while enhancing battery life.
Samsung's next Galaxy S series smartphone, Galaxy S4, was rumoured to be using the same processor.
Samsung's chip business
Samsung is reportedly moving to expand its chip business in China to cut down its dependency on Apple. Samsung officials including Kwon Oh-hyun, Samsung Electronics CEO, had a meeting with Chinese companies at the international CES trade show to sell more processors.
"We have introduced the Exynos 5 Octa to appeal to Chinese clients and diversify our client based in China with better pricing and output commitment," said a senior Samsung executive.
As far as the launch is concerned, Samsung is expected to announce Galaxy Note 3 sometime in the second half of this year.