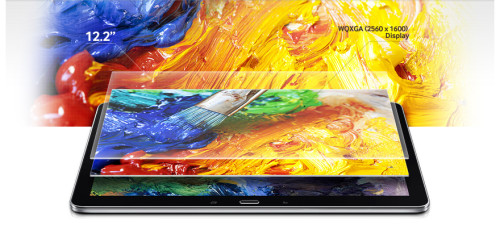 Galaxy NotePRO 12.2in (Wi-Fi) is now available for pre-orders on Samsung UK website with its official shipping date scheduled for 4 February. The Wi-Fi variant of NotePRO tablet will be available in Black or White launch colours with a pre-order price of £649 ($1,071).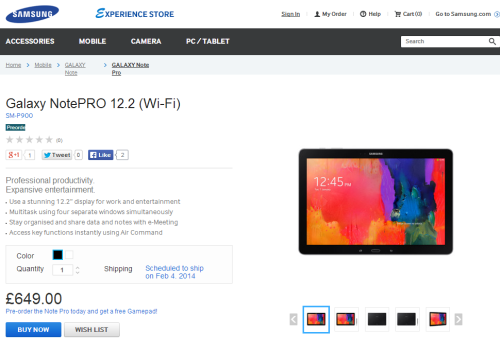 In addition, Samsung Mobile UK has announced the availability of pre-orders for the Galaxy NotePRO 12.2in via its official Twitter page on 28 January.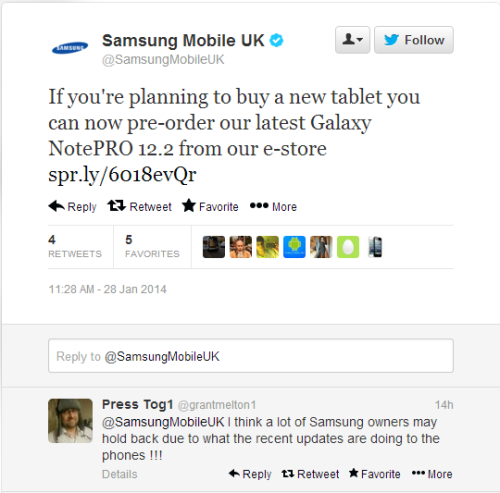 Though the Galaxy NotePRO has a hefty price tag for the UK, the tablet is expected to be cheaper (priced around $800) when it launches later in the US. Those who pre-order the tablet now are entitled to receive a free Gamepad worth £80 from Samsung as part of the pre-order special offer.
There is still no word on when the Wi-Fi version of NotePRO will be available in the US, while the official release date for its 3G version is still not announced.
With the pre-order price for the Galaxy NotePRO 12.2 being quite expensive, it remains to be seen what marketing strategy Samsung could employ with its post-release pricing.
Nevertheless, check out the key hardware features (below) that make NotePRO as the most advanced Android tablet to date:
Galaxy NotePRO features a 12.2in WQXGA display supporting a resolution of 2560 x 1600 pixels, octa-core Exynos 5 Octa 5420 processor, 3GB of RAM, 8MP rear camera with LED flash, 2MP front-facing camera, 32GB internal storage with microSD expansion slot, 9,500mAh battery and Android 4.4 KitKat on the new Magazine UX with support for S Pen stylus.