In today's tech world, usage of smartphones has advanced tremendously. Most customers would want to own a smartphone with a touchscreen display, while some users still like to go for a gadget equipped with physical buttons.
T-Mobile-bound Samsung SGH-T699 QWERTY Android smartphone has been spotted by TmoNews. Back in May the SGH-T699 appeared on the user agent profile which suggested that the device equipped with ARM11 could have a resolution of 1280 x 720 pixels. TmoNews have been told that the device includes a five megapixel rear-camera along with front-facing camera as well as an LED notification light. It could be powered by the Qualcomm Snapdragon processor, unsure whether it is S3 or S4 processor. In addition, the device runs on Android 4.0.4 Ice Cream Sandwich out of the box too.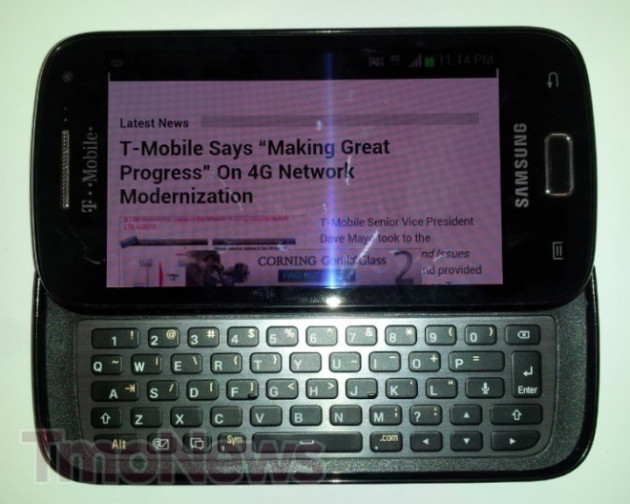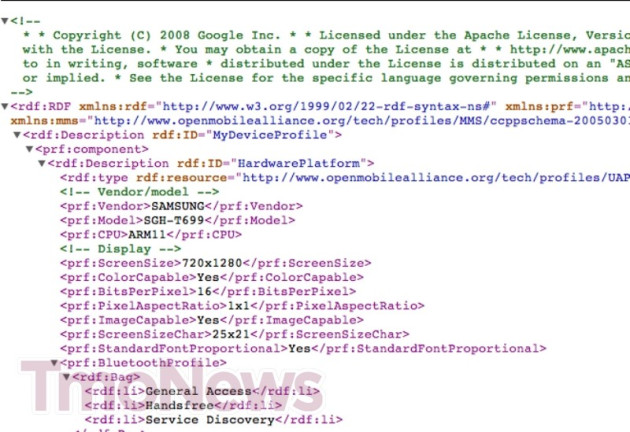 "It's not the super mega QWERTY device some of you may have hoped for, but let's be honest, super mega QWERTY devices seem to be a thing of the past. Either way, I have been told this device runs very smooth with no noticeable lag or slowdowns," elaborates TmoNews. The leaked image suggests that the device features a five row keyboard that can be slide out from below the display and it carries a physical home button.
Samsung SGH-T699 did appear on an inventory sheet.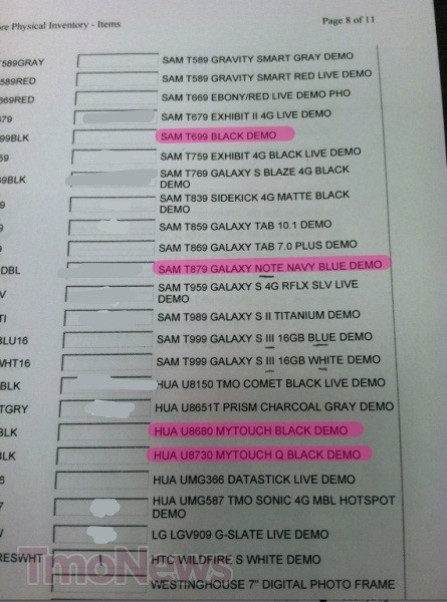 However, there is no official announcement from the company about the device's specs and release. Motorola slider phone, on the other hand surfaces with Android 4.0 ICS which has been spotted by Android Central. Again, it is a five-row keyboard which has dedicated arrow buttons. According to reports, it could feature a qHD display. The image shows up a Sprint Music app too. However, still there is no official word from the company about its release date and specs.