The Samsung Galaxy S3 was launched last week to much fanfare and and following an initial flurry of pre-order deals, we are now getting some more details on various deals, including the cheapest we've seen so far from Tesco Mobile.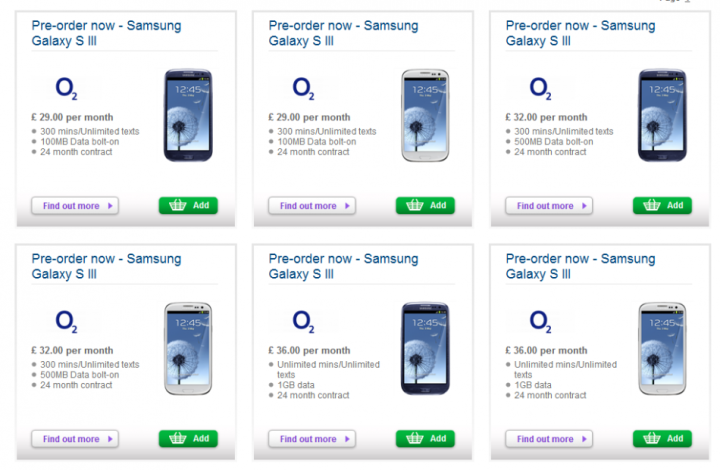 Visiting the Tesco Mobile website, you will see no mention of the Galaxy S3, however a live site is currently online, which details what offers Tesco will be giving those looking to purchase the Galaxy S3.
According to the site, which you can check out here, the quad-core Ice Cream Sandwich smartphone will be available on a two year contract for just £29-a-month with no up-front cost. This will give you 300 minutes talk time, unlimited texts but only 100MB of data, which is fairly puny by anyone's standards.
Tesco, which is offering the 16GB version of the 4.8in smartphone, is making the blue and while models available. It has two other contracts listed, a two-year, £32-a-month deal which boosts data to 500MB and a £36-a-month deal which includes unlimited minutes, texts and 1GB of data.
The £29-a-month deal is the cheapest deal available at the moment from any network, with the next cheapest coming in at £31-a-month from Vodafone, which is again a 24 month deal but gives you 500 minutes, unlimited texts and 500MB of data.
Considering the 100MB limit on the Tesco £29-a-month deal, the Vodafone deal offering does seem more realistic for most people who will be purchasing the Galaxy S3.
These new deals are in addition to the deals announced last week from T-Mobile, Orange, O2 and Three.
Carphone Warehouse has also announced it is offering the blue and white models of the 16GB Galaxy S3 on a SIM-free basis for £499.99. This is considerably lower than initial prices seen online of £550 for the SIM-free Galaxy S3, which were advertisied just as the phone was announced.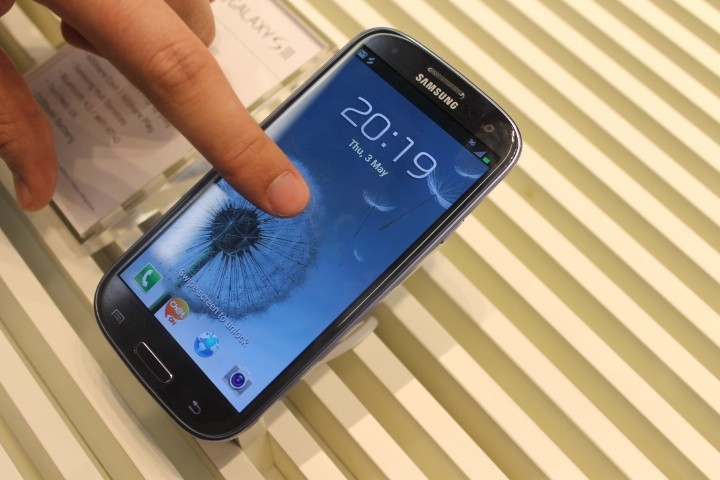 The Samsung Galaxy S3 is set to arrive in some countries in Europe, including the UK, at the end of May with Carphone Warehouse promising delivery on 30 May.
The Galaxy S3 was the most anticipated smartphone of 2012 so far, with Samsung announcing the large device at an event in Earl's Court last Thursday.
The Samsung Galaxy S3 will come with a 4.8in Super AMOLED display with an HD resolution of 720 x 1,280 pixels, giving it a pixel density of 306ppi. It will be powered by Samsung's own Exynos 4 quad chip, featuring a quad-core processor running at 1.4GHz. It will come with 1GB of RAM and will be available in 16GB/32GB/64GB models, just like the iPhone.
There is no microSD card slot and the phone will use the Micro SIM standard we have seen become so popular lately in phones like the HTC One X and One S as well as the Lumia 800 and the Sony Xperia S.
Must Read:
Samsung Galaxy S3 Review (Hands On)
Samsung Galaxy S3 vs HTC One X
Samsung Galaxy S3: Best Prices and Deals