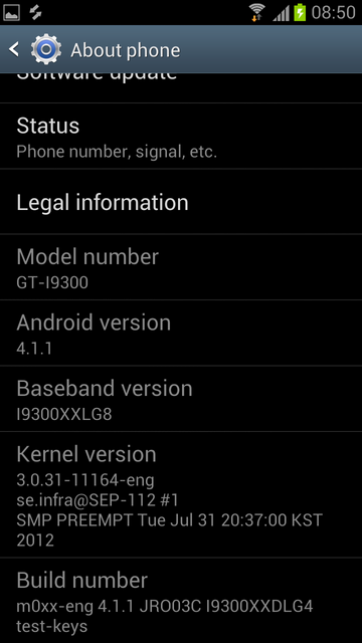 Samsung is yet to release its first official Jelly Bean (Android 4.1) update for its flagship phone - Galaxy S3. Nevertheless, thanks to the industrious efforts of XDA Recognised Developer - Faryaab - and SamMobile, a new test firmware supporting Android 4.1 Jelly Bean is now available for the international model Galaxy S3, the i9300.
Discerning Android users eager to test the Jelly Bean software on their Galaxy S3 smartphones can do so by flashing the new firmware update using Odin software. The only hitch is users should ensure that their phone is running Samsung's original stock firmware and NOT any other custom ROM like CyanogenMod 10, before installing this firmware.
As this firmware is a test build, it may harbour a fair share of bugs. Android fanatics who want to get a taste of the latest Jelly Bean software on their Galaxy smartphone can give it a shot with all the risks involved, including the risk of voiding the warranty on their phones.
Key Points to Note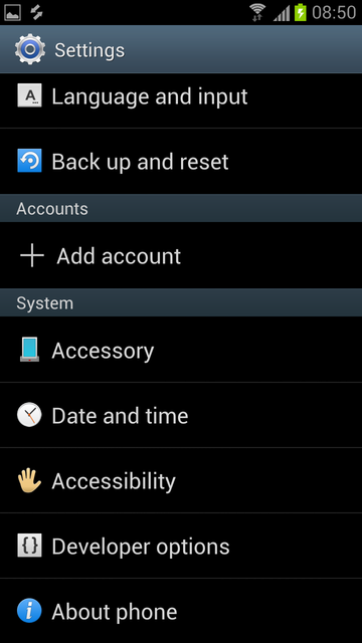 IBTimes UK advises users to refrain from installing this firmware unless they are too eager to get a first look at the Jelly Bean software at the expense of voiding the warranty on their devices. Users updating this firmware on stock versions would be better off avoiding further issues unlike those overwriting another custom ROM Jelly Bean update.
The instructions provided in this guide are meant for reference purpose only and do not cover any warranty claims involving device damage or issues arising out of using this beta firmware update for Jelly Bean OS. Users are advised to proceed at their own risk.
IBTimes UK advises users to backup important personal data including contents of the SD card (bookmarks, contacts, SMS, MMS, APNs and other internet settings) to avoid data loss while installing this firmware update.
It must be noted that this firmware update for Jelly Bean OS is meant for Galaxy S3 i9300 model only and will not work with its US variants or any other device. You can verify your device's model number by navigating to Settings > About Phone.
Prerequisites (Download links)
How to install XXDLG4 Based Android 4.1 Jelly Bean Update on Galaxy S3 i9300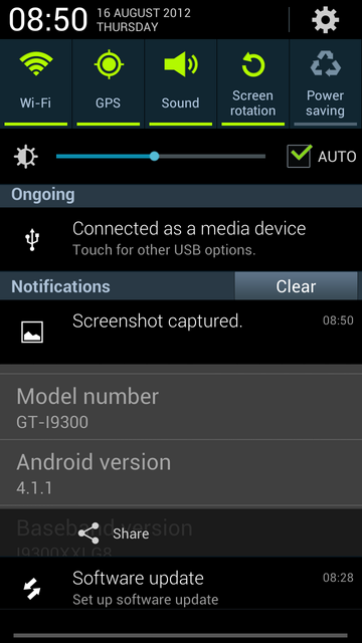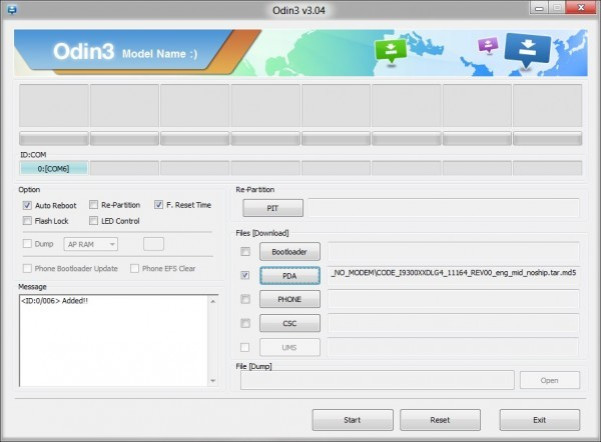 Extract the I9300XXDLG4_NO_CSC_NO_MODEM.zip file on the computer and merge to this file - CODE_I9300XXDLG4_11164_REV00_eng_mid_noship.tar.md5 - that you have to select in Odin in step 8 below to flash it on Galaxy S3 using Odin.
Download the Odin PC software. Odin will be used to install the XXDLG4 firmware (Download Odin3 v3.04)
Extract the contents of the Odin3_v3.04.zip file to a designated folder of your choice on the computer.
Power off your Galaxy S3 phone and wait for about 5 to 6 seconds until the screen turns off, to ensure it shuts down completely.
Then, place the phone in download mode. To do so, press and hold these keys together: Volume Down, Home and Power until the screen powers on. Now, press Volume Up to enter download mode. You are now all set to flash the firmware.
Launch Odin by double-clicking on the Odin3 v3.04.exe file obtained in step 3 after extractingOdin3_v3.04.zip.
Important: Connect your phone to the PC via USB cable. A message reading "Added !!" will now pop-up under Odin's message box in the bottom left.
If you fail to receive this message, recheck that you installed drivers correctly (using Kies or directly) as suggested under prerequisites. If still not working, try connecting to another USB port on the computer and also attempt using the rear USB ports if you have a desktop PC.
Click PDA button in Odin, then browse and select the file - CODE_I9300XXDLG4_11164_REV00_eng_mid_noship.tar.md5 - you obtained in step 1 earlier. (Take care to avoid accidentally selecting the .zip file you downloaded in prerequisites.)
Do NOT make any other changes in Odin except selecting the required files suggested in step 7. Leave all other default options untouched. Not to forget, please ensure that Re-Partition check box is NOT selected. Your Odin's screen should appear like this (in screenshot) after step 9:
Now, click Start button on Odin to begin flashing the XXDLG4 Android 4.1 firmware on your Galaxy S3. Once the flashing process is complete, you'll see a PASS message (with green background) in the left-most box at the very top of the Odin, and the phone will automatically reboot. When you see the Samsung logo, it confirms a successful firmware install and you can safely unplug the cable. What to do if Odin gets stuck or doesn't do anything: If ODIN: 1) gets stuck on setup screen, or 2) at any stage of installation process after tapping Start button, and doesn't seem to respond, or 3) if after completing the process you get a FAIL message (with red background) in ODIN, then in all these scenarios, do this: disconnect the phone from the PC, close ODIN, remove battery for 4-5 seconds, re-insert it, turn on the phone and boot into Download mode again, and repeat the procedure from Step 5. Upon successful flashing on XXDLG4, your Odin's screen would look like this:
When you see the PASS message and the

phone attempts a reboot

, sometimes it may fail to boot and get stuck at a random screen (for instance 3e recovery or at boot animation). To overcome this issue, all you need to do is a "Factory Reset" from 3e recovery.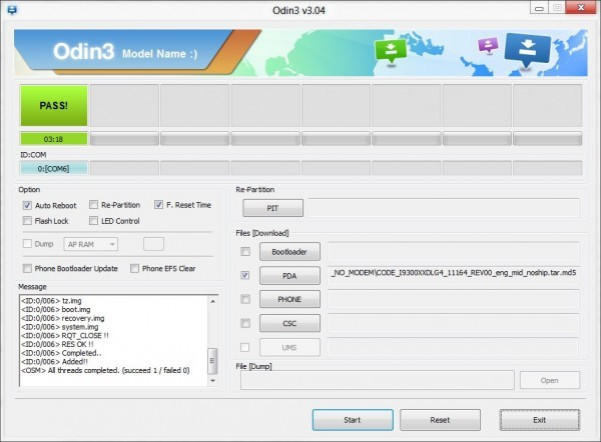 If your phone boots in 3e recovery (with black background and android in the center of screen, and some blue text), just do a factory reset as suggested in steps below. And if it is stuck while restarting at boot animation, perform the following steps to make it boot properly. Remember that these steps will wipe your personal data like contacts, apps, messages, etc.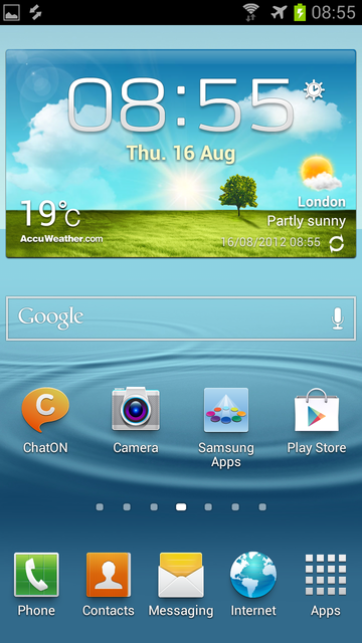 (Note: The steps below should be performed only if Galaxy S3 is not booting up/restarting after flashing from Kies and getting the PASS message in Odin.)
Do these steps for a Factory Reset:
1. Boot into 3e recovery mode - just press and hold Home, Volume Up and Power keys together until you see the Samsung logo, and then release them to boot into recovery. Once you enter recovery mode, use volume keys to navigate up/down menu options and home/power key to select.
2. Hit Wipe data/Factory Reset and select Yes on next screen.
3. Now, tap Wipe Cache and hit Yes to confirm on next screen.
4. Finally, tap reboot system now to reboot the phone through the new firmware.
Android 4.1 Jelly Bean based XXDLG4 firmware is now installed on your Galaxy S3 i9300.
[Source: The Android Soul]