The Samsung Galaxy S3 will be the official phone of the London 2012 Olympic and Paralympic Games in a partnership with Visa that will see athletes given a special edition of the phone with Visa PayWave built in.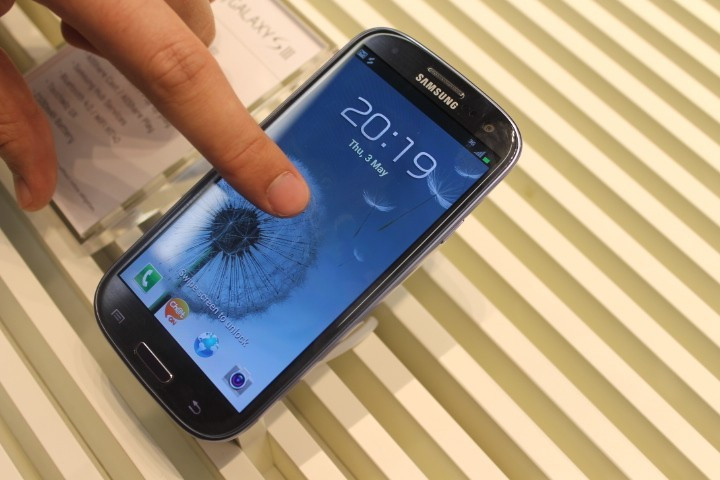 Only athletes sponsored by Samsung and Visa will be issued the smartphone, letting them buy merchandise and goods at thousands of retailers throughout London with the built-in NFC chip.
"Mobile payment services enabled by NFC technology are gaining momentum around the world. The Samsung GALAXY S III has been created with our human needs and capabilities in mind and is the ideal device to showcase the ease and convenience of Visa's mobile payment application at the London 2012 Olympic Games," said DJ Lee, head of sales and marketing at Samsung's mobile communications business.
When the games start there will be more than 140,000 contactless terminals in the UK for users of NFC-enabled smartphones and credit cards to pay for goods.
Payments below £20 can be made by tapping a Visa icon on the Galaxy S3's screen and holding it near the till, while payments over £20 require you to enter a passcode. You can also check your balance and past transactions with the Visa PayWave app.
The special Olympic edition of the S3 made available to athletes is supported and enabled by Lloyds TSB, which is also a London 2012 Games partner.
Samsung announced the Galaxy S3 last week at an international launch in London's Earls Court, where IBTimes UK spent some time hands-on with the 4.8in smartphone, which features a quad-core processor, Android 4.0 (Ice Cream Sandwich) and a voice controlled personal assistant, similar to Apple's Siri, called S Voice.
Sandra Alzetta of Visa Europe said: "Mobile technology has long been a revolutionary force in our lives and NFC-enabled devices such as the Galaxy S III will fundamentally change the way we pay. The future is mobile and cash usage will only continue to decline as people use their mobile devices to manage their money, shop and pay.
"This summer our partnership with Samsung will showcase all the advantages of the future of payments: security, convenience, speed and flexibility being forefront among them."
The Galaxy S3 will go on sale on 29 May and will be free on contracts of £29-a-month or SIM-free and unlocked for £500.