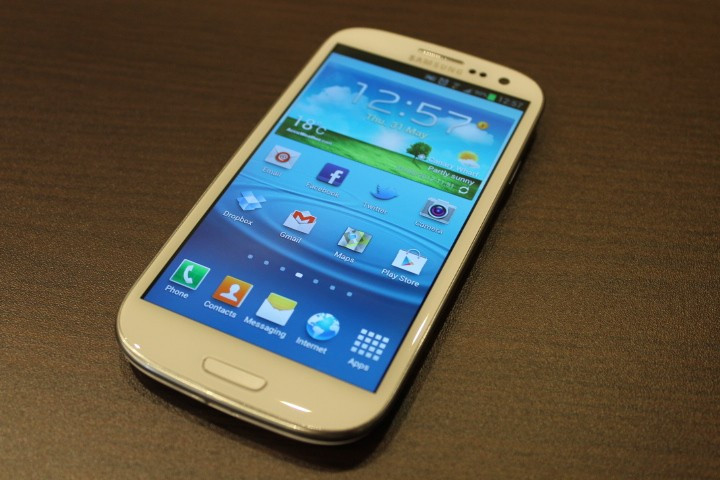 The Samsung Galaxy S3 has been unveiled on 3 May in London and has become the most talked about smartphone in the market. It is expected to be available in 145 countries across 296 carriers by July. The device is expected to land in the US on 21 June on AT&T, Sprint and T-Mobile. All the three carriers offer the smartphone on pre-order priced at $199.99 (£127.3) on a two-year contract for a 16GB model.
However, third party retailers are providing pretty good discounts on the smartphone. Wirefly is providing the Sprint Samsung Galaxy S3 16GB model for new users for just $179.99 (£114.5). It includes a Google Wallet credit of $10 (£6.36) with every order. The device is expected to ship on 21 June. It ensures a 30-day pre-order price guarantee.
"If the price of the Samsung Galaxy S III 4G LTE for Sprint drops at this online dealer below the pre-order price within 30 days of the June 21 launch date, then pre-order customers will automatically receive a refund on their credit cards reflecting the difference in price. No action will be required by the customer. The 30-day Pre-order Price Guarantee is only applicable to pre-order reservations, and is not available to orders placed on or after June 21, 2012," claims Wirefly.
But there are couple of things which have to be kept in mind before going in for the plan:
The Samsung Galaxy S3 features LTE for 4G connectivity but currently Sprint does not support LTE network. Even though the carrier has declared plans to roll out access to LTE services, it will be available only in Atlanta, Baltimore, Dallas, Houston, Kansas City and San Antonio after the first few months of launch, according to iTechPost.
Secondly, Sprint does not offer fast HSPA+ networks; instead it will depend on CDMA-based EV-DO Rev. A to transmit the data to users. The carrier could have offered faster connectivity if the Galaxy S3 were compatible with WiMAX.