Samsung conformed that its fifth generation Galaxy S smartphone, featuring a 5.1in Full HD Super AMOLED display, will become available from 11 April in 150 countries.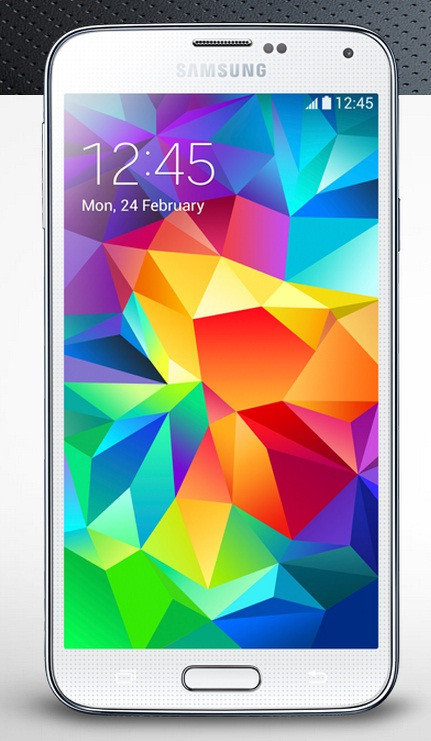 Following the official announcement at the MWC event in Barcelona, a number of network operators and retailers in the UK have confirmed that they will be selling the Samsung Galaxy S5 when it arrives in the country.
EE
EE has announced that it will offer an exclusive incentive to new and existing customers pre-ordering the Galaxy S5, reports Trusted Reviews. The full details will be announced in coming weeks. Until then, consumers can register for the Galaxy handset.
"The launch of a new Galaxy S has become one of the most anticipated moments in the tech calendar and the Galaxy S5 doesn't disappoint," said Sharon Meadows, Director of Devices at EE. "When paired with our 4G network, which offers the world's fastest speeds, the device provides an unrivalled mobile experience – it's super-powerful, features an amazing display, and comes packed with cutting-edge features that will put it right at the very heart of your digital life."
Three
Consumers can register their interest on Three network for the Galaxy S5.
"With great camera technology and innovative health features, we are delighted to be ranging the Samsung Galaxy S5. Perfect for those who want to tweet their park run progress or simply share a stunning sunset image on their way home, people can do so quickly using Three's 4G network which we offer at no extra cost, while also making the most of our all-you-can-eat data," notes Sylvia Chind, head of devices at Three.
Vodafone
Vodafone UK has confirmed the Galaxy S5 will coming to its network but data plans for the new Galaxy handset has not been revealed.
Carphone Warehouse
Carphone Warehouse is yet to reveal the price deals for the new Galaxy S5 but customers can register their interest to get the update and deals about the smartphone.
"As a preferred retail partner of Samsung, Carphone Warehouse will be one of the first outlet retailers to bring the S5 to consumers in the UK and we know our customers are eager to get their hands on it," said Graham Stapleton, UK and Ireland CEO, Carphone Warehouse.
"Samsung launches are always hugely popular as they are very good at bringing the best of technology together into one handset. The advances made with the S5 do this more than ever before by focussing on features, which really put the smart into smartphone," he added.
Phones 4u
Phones 4u has also confirmed that it will be selling the Galaxy S5 when it becomes available in the UK. Meanwhile, users can register for the new handset on its site.
"We can't wait to welcome the new Samsung Galaxy S5 into our stores this year", said Scott Hooton, CMO at Phones 4u, "Its predecessor, the Samsung Galaxy S4, was one of the most pre-ordered smartphones at Phones 4u in 2013 and we expect the Samsung Galaxy S5 to be no exception to that trend."
Other well known retailers in the country such as Clove and Unlcoked Mobiles will also stock the Galaxy S5.