Samsung Gear VR review: Virtual reality is game-changing and here to stay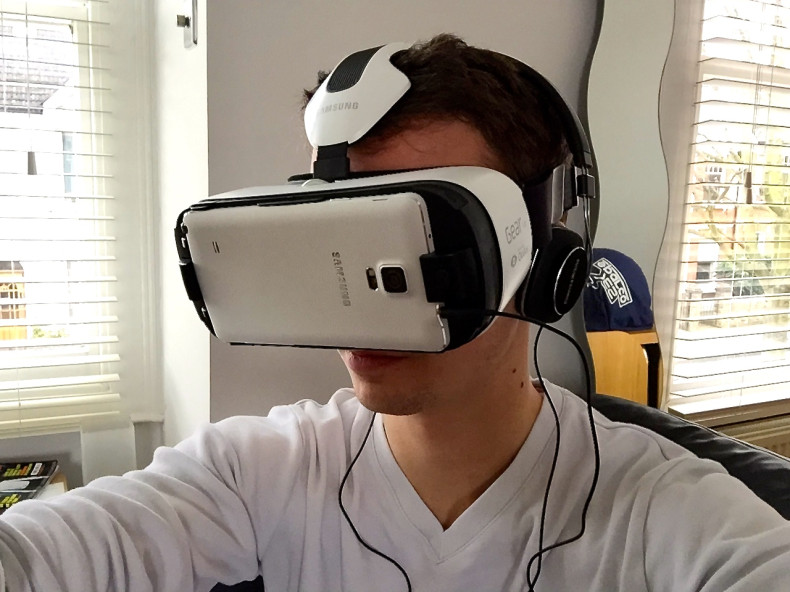 ---
Samsung Gear VR Review
---
Virtual reality is poised to be the next big game-changer in consumer tech. Using technology developed for the Oculus Rift, the Gear VR is a headset that uses the screen of a Samsung Galaxy Note 4, projected through two lenses and into the wearer's eyes, to create a completely submersive, 360-degree environment for gaming, watching video and enjoying some genuinely mind-blowing experiences.
The Gear VR only works with the Note 4, although a smaller version will go on sale soon to work with the upcoming Galaxy S6, and it costs £170, although getting your hands on one is not easy, with Samsung's online store often sold out.
But, when you do, prepare to be amazed.
---
Samsung Gear VR: Hardware and design
---
Before we get to what the Gear VR can do, here's a quick overview of the headset and how it works. Essentially dumb, the Gear VR has no power source or battery of its own. It relies on the attached Note 4 phone to provide a picture, sound (you're best off plugging in headphones), and movement analysis via its accelerometer and gyroscope.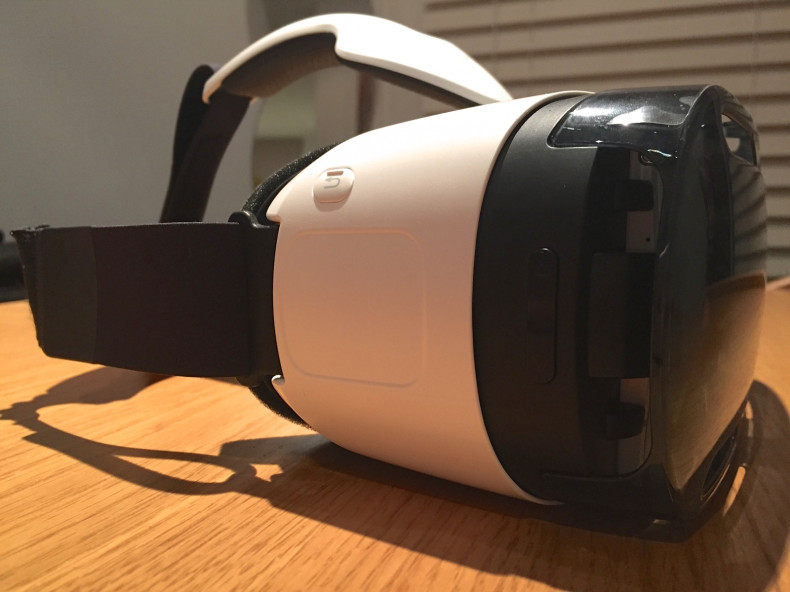 What the Gear VR does offer is a way to control the bespoke user interface. On the right side there is a small touchpad for swiping in four directions through the menu system; a tap selects whatever you are looking at. Above that is a back button to get to the home screen, and finally there are volume buttons.
The headset is lighter than it looks and is surprisingly well-balanced, considering a large smartphone sits right on its front edge. However, I can only wear it for 30 minutes or so before it gets uncomfortable, although that is usually due to my eyes getting tired, rather than its weight. The straps can easily be adjusted to fit heads of any size.
---
Samsung Gear VR: How does it feel?
---
But enough of the pre-flight checks, let us strap ourselves into Gear VR and see the future unfold around us in every direction. How VR apps completely surround you is by far their most impressive feat. Looking straight ahead at a game or a video shot from a helicopter is impressive enough, but when you look up, down and behind is when the experience takes a massive step beyond anything you will have ever encountered before.
A video shot from below a helicopter is genuinely mesmerising as you see the countryside and surrounding hills speed by, joined with a momentary illusion of movement. A look down and, although I knew I was sitting on my sofa, the view is one of actual discomfort until my brain realises what is actually going on. Soaking in that second of confusion is one of the most exciting and addictive aspects of VR.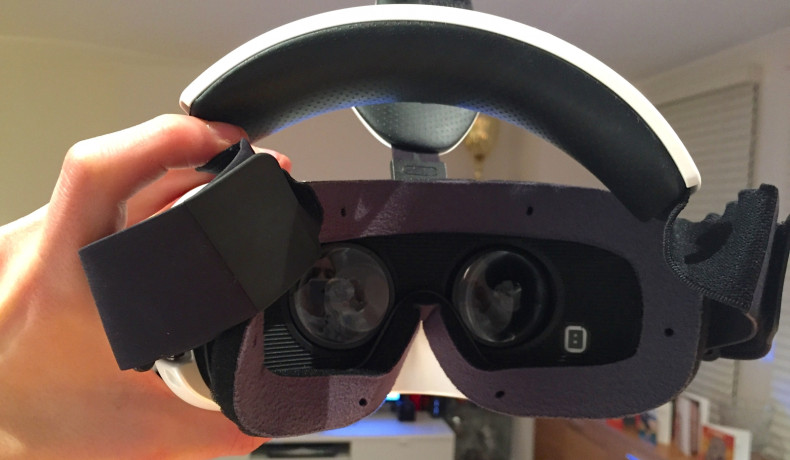 Moments later, your brain is convinced you aren't suspended from a helicopter and you can start to enjoy your new surroundings. Look up to see the helicopter, turn completely around to see behind, and look down to watch people and wildlife walking around below you. It feels completely natural and no matter how quickly you move, you can't trick it, the footage keeps up and remains beautifully smooth with no jarring or tearing.
The only downside is the video being fairly low resolution and occasionally blurry around the edges. But these are small niggles that will soon be addressed by the VR industry as a whole. Gear VR is, by Samsung's own acknowledgement, a product intended for early adopters.
It isn't just fast-moving video where the Gear VR impresses. An app for watching film trailers in a virtual cinema is so life-like it almost defies belief. Such a simple concept - sitting in the familiar environment of a cinema - is executed so accurately I found myself looking around the room instead of watching the trailer in front of me.
---
Samsung Gear VR: Software
---
Gear VR knows when you put it on, booting up the phone's dedicated app accordingly and, after a brief set-up and tutorial stage, you're ready to go. The interface is tiled and navigated by swiping left, right, up and down on the headset's trackpad. A tap is used to select apps, although in some cases you can scroll around by moving your head; keep still over an app or button for a few seconds to select it.
Navigating around the UI feels completely natural and there are app stores by Oculus and Samsung to add more content to the Gear VR, stored on the included microSD card that slots into the phone. There isn't much content out there for now, but it can only be a matter of time before the stores are flooded with VR games, videos and experiences.
One of Gear VR's most curious features is how you can use the Note 4's rear camera to see ahead without taking the headset off.
---
Samsung Gear VR: Verdict
---
Calling a new piece of technology a game-changer and "the future" would be to use tired clichés, but with the Gear VR - indeed, any virtual reality of this calibre - there are few other ways to explain it. Although a sticking point for now, resolution will be improved in time - Full HD in each eye is already being touted for other VR headsets set this year - and I have no doubt developers will jump on the VR bandwagon as enthusiastically as they did with smartphones and tablets.
The real test of any gadget I review is what my housemates think of it. Three twenty-somethings aren't usually blown away by new smartphones and Google Glass left them disappointed. But Gear VR was different. They loved it. They said it was, without a shadow of a doubt, the future.
Yes, they also said it would change porn forever, resulting in the downfall of civilisation as we know it, but that small issue (although a massive money-spinner) aside, they were unanimously impressed - and so was I.
Reviewing tech for a job means the newest, shiniest smartphones and gadgets often do little to genuinely impress me, but the Gear VR was different. It blew me away.
Samsung Gear VR Scores
Design: 8/10 - Light and surprisingly comfortable, but can't be used with glasses.
Hardware: 9/10 Solidly built and doesn't feel at all like a prototype or first-generation product.
Performance: 9/10 - Incredible. Works exactly as you would expect. Very simple to use and only let down by lower resolution and occasional blurriness.
Value: 8/10 - The Note 4 isn't cheap at £600, but the Gear VR itself is just £170 - far less than most people expected
Overall: 9/10 - A genuine game-changer and a look into a future that is closer than we think. Only let-down is resolution and a lack of content, but these will both be addressed soon.
The Good:
Spectacular experience
Simple and intuitive user interface
Easy to set up
The Bad:
Drains phone battery quite quickly
Resolution not great
Lack of content, for now