Samsung Gear VR: Sensor will allow in-air hand gestures to trigger functions in near future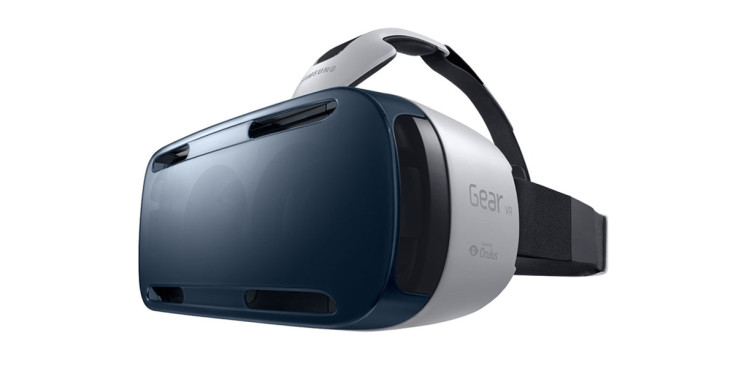 Samsung's Gear VR headset will in future get sensors that will acknowledge in-air hand gesture to perform actions, according to a patent filed by the company. The in-air gesturing function can enable a cursor on the display to click on an item, icon, photo, movie and so on to open an app or choose a photo or other items without using any physical buttons on the headset.
The patent published by the US Patent & Trademark Office recently says the headset will function around a system capable of implementing a sensor-based user interface incorporating a light turning element. The head-mounted display (HMD) will include a head-mounted frame configured to receive and encase a portable electronic device (PED) like a mobile phone that includes a touch-less sensor.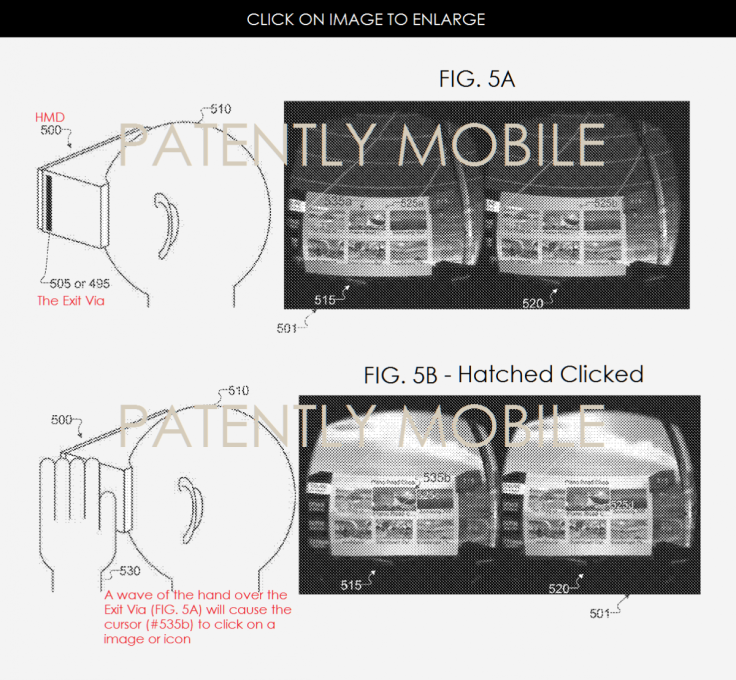 The head-mounted frame will include a front slot configured to hold the smartphone and maintain contact with the display of the phone. The paired mobile phone will include a touchless sensor configured to detect a gesture. For instance, the wave of a hand over the side of the VR headset can cause the cursor to click on an image or icon on the paired device.
The mobile will include a processing circuitry configured to change modes from a handheld mode to a head-mounted display operation mode. The technology will be applied with the help of various sensors working together like an infra-red camera, capacitive proximity sensor, ambient light sensor, and so on.
Samsung has been aggressively marketing its VR headset to gain traction in the VR market amidst competition from the likes of Oculus Rift.
© Copyright IBTimes 2023. All rights reserved.