Samsung's IFA Mobile Unpacked 2012 event is fast approaching and to whet the already considerable interest, the South Koreans have released a teaser video. The company's event is scheduled for 29 August and the highlight is expected to be the unveiling of the Samsung Galaxy Note 2.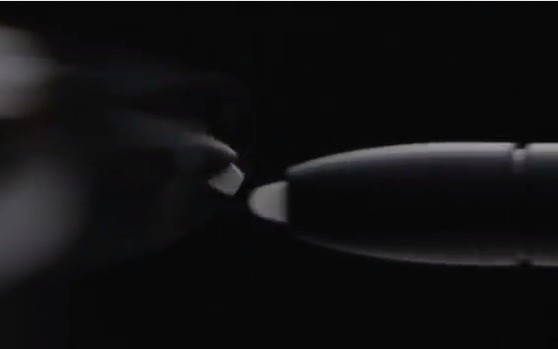 The 38-second video appears to confirm the Galaxy Note 2 is likely to come equipped with the S Pen (Samsung's stylus input technology) and has been directed by Ernst Wenders, a German director and photographer.
Patent Bolt earlier reported that information from a patent filed with the US Patent and Trademark Office revealed Samsung was working on a next-gen stylus, expected to feature a built-in wireless handset capable of making and receiving calls. The technology was reportedly similar to that adopted by Asus for the PadFone.
In addition, the S Pen is expected to offer Near Field Communication (NFC) technology.
The most interesting aspect of the design (see Samsung's patent here) is that the device uses micro-currents from the human body to fool the touch-screen into thinking it is interacting with a human finger.
Finally, while information on specifications remains sketchy and uncertain, we believe the Galaxy Note 2 will come with a 5.5in Super AMOLED screen (800x1280 pixels) and use the regular RGB matrix.
The device is expected to use the Exynos 4 quad-core chip (clocked at 1.5GHz) and not the recently announced Exynos 5 dual-core version and an eight megapixel front-facing camera may be offered.
Finally, and perhaps a little surprisingly, the Note 2 could ship with Android 4.0 (Ice Cream Sandwich) instead of the next version, Android 4.1 (Jelly Bean)