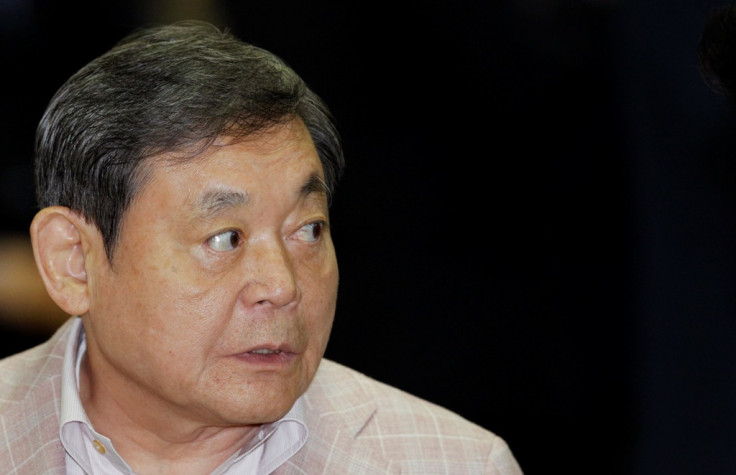 Smartphone giant Samsung has proposed a 8.9tn won (£5.23bn, $8.05bn, €7.38bn) merger of two of its largest units as a core step in its restructure, the company announced.
The merger would see Cheil Industries, a Samsung Group affiliate that is 42% owned by Samsung's Lee family, buy 'non-surviving entity' Samsung C&T Corporation.
Samsung timetabled an extraordinary shareholders meeting for 17 July to get approval for the merger.
"By combining diverse business areas and operating know-how of Cheil Industries Incorporated and the differentiated competitive market position of Samsung C&T Corporation in construction industry, as well as its global infrastructures, to prepare a foundation for growth to develop as a top-tier global company," Samsung said in a statement.
Though Samsung emphasised the fact that the merger will benefit both units because of their respective strengths, analysts consider it to be an important move in the smartphone company's restructure to prepare for Samsung chairman's son Lee Jae-yong's takeover.
Lee Jae-yong, also known as Jay Y Lee, current vice chairman of Samsung electronics and grandson of the South Korean company's founder Lee Byung-chul, is expected to hold most of the shares after the merger.
The vice chairman, who is often nicknamed the 'Crown Prince of Samsung', is expected to take control over Samsung Electronics, which is currently struggling with its smartphone sales.
In April 2015, Samsung announced its net profit for the first quarter of the year was down to 4.63tn won (£2.7bn, $4.16bn, €3.8bn), down 39% from the first quarter of 2014.
Fashion, leisure and construction business company Cheil Industries would take over Samsung C&T Corporation for 8.9tn won.
Though it managed to improve profit margins, the company suffered from fierce competition from Apple and saw its smartphone profits plummet 57%.
Executives at both Samsung units said that the merger will be a vital move to improve their position in the market.
C&T's president and CEO Chi-Hun Choi said: "The merger will give us an opportunity to diversity our business portfolio and find new growth drivers in the areas of fashion and biotechnology. Samsung C&T's capabilities to manage businesses globally, when combined with Cheil's expertise, will help us become more competitive."
Kyobo Securities construction analyst Baek Kwan-jae told Reuters: "Some shareholders that believe that Samsung C&T prices are undervalued... could oppose the deal. However, if the share prices continue to rise sharply, shareholders may agree on the merger."
Samsung said the companies will merge on 1 September 2015 if shareholders approve.
Both Cheil Industries and Samsung C&T saw their share price jump around 15% on 26 May (11am) after the merger news.