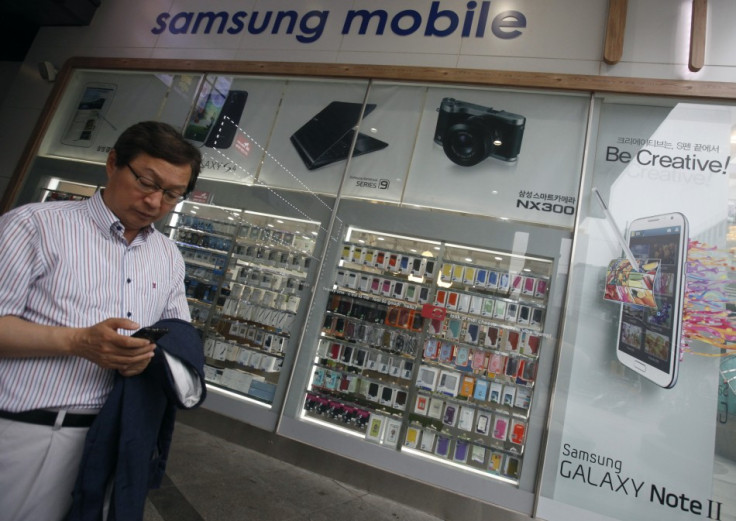 Korean electronics giant Samsung has forecast its second-quarter profit below market expectations, as its key smartphone sales started waning amid stiff competition.
For the April-June quarter, Samsung expects an operating profit of 9.5tn won ($8.3bn/£5.5bn), below analysts' expectations for a profit of around 10tn won.
The world's biggest mobile phone and TV maker expects sales of about 57tn won for the quarter. Samsung shares declined more than 3% after the guidance.
The company's growth in recent years was primarily due to sales of its Galaxy range of smartphones based on Google's Android operating system. It replaced Nokia as the biggest mobile phone maker last year and reclaimed its top sport in the key US market from iPhone maker Apple with the help of its flagship product the Galaxy S4 released in April.
Samsung accounts for almost 95% of the Android smartphone sector's profits, according to research firm Strategy Analytics.
Nevertheless, analysts were concerned in recent weeks that the company may experience a slowdown in smartphone sales, hurting the profit growth rate. The intense competition in the smartphone sector from Apple, Nokia, LG and Blackberry is likely to affect the company's sales. In addition, new rivals in local markets who offer feature-rich smartphones at cheaper rates are posing a threat to the company.
"The slowdown in its handset business appears to be worse than expected and the disappointing result simply reinforces the market view that Samsung's smartphone growth momentum is slowing," BBC quoted Lee Sei-chul, an analyst at Seoul-based Meritz Securities, as saying.
Earlier, South Korea's Woori Investment & Securities cut its earnings forecast for the company, followed by JP Morgan, Goldman Sachs, Merrill Lynch and others. After a downgrade in the outlook for the company, Samsung shares have plunged more than 15% since early June.
Analysts were of the view that Samsung should come up with new innovative products and to reduce its reliance on mobile devices in order to sustain its high growth rate. At present, about 70% of the company's operating profit comes from the mobile devices segment.
"Diversification is key. Wearable devices are the next stage in a saturated industry that needs constant innovation to survive," said Jeff Kim, analyst at Hyundai Securities.
Marking its entry into the wearable devices segment, Samsung is expected to launch its Galaxy Watch in the near term in response to Apple's iWatch and Sony's already-launched Smartwatch.