Samsung smart trousers will help you remain active and even tell you if your fly is open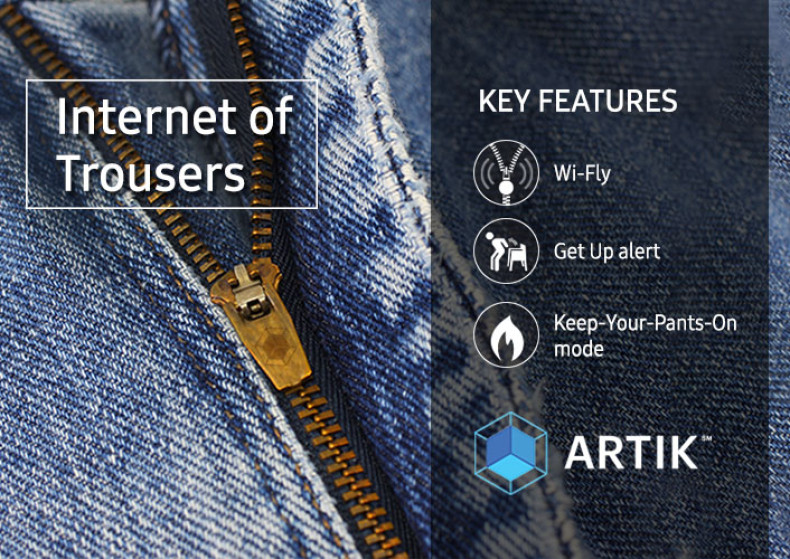 The latest wearable in the market is not an accessory like a watch or a ring but a piece of clothing by Samsung. The electronics company, which already has a strong presence in the wearable market, has now introduced a range of smart trousers calling it the Internet of Trousers Fashion Range.
The trousers come in a range of choices and include Wi-Fly, a feature which sends notifications to your smartphone if your fly remains open for more than three minutes. It also give you motivation after being seated for more than three hours to get up and start burning some fat as the back pockets will hit you with mild electrical shocks.
Below are the functions the trousers can perform according to the company:
Technology is really travelling places, isn't it? Innovation at its best. And if you haven't figured it out yet from the bizarre specifications and functions the pants claim to do, you have been fooled just like Samsung wanted it. Happy April Fools' Day people!