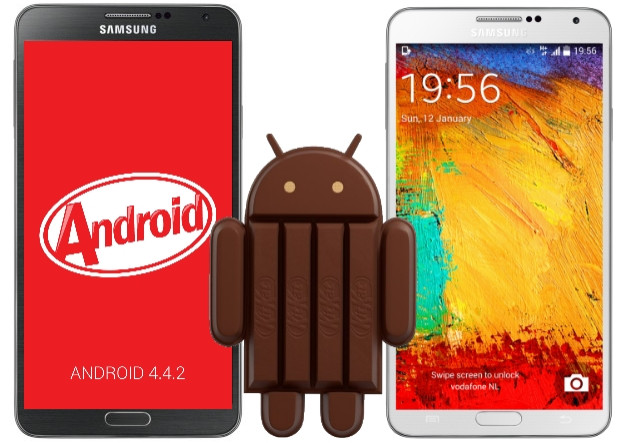 Samsung has officially started rolling out the latest Android 4.4 KitKat update for various Galaxy devices in the US, following the recent leak which revealed an unofficial list of devices poised to get the KitKat update.
According to SamMobile, several devices that featured in the earlier leak have actually been added to this official listing by Samsung, including the low-end devices such as Galaxy Tab 3 and Galaxy S3 Mini.
Meanwhile, owners of Galaxy Note 3 and Galaxy S4 (particularly US cellular and Sprint users) are expected to receive the Over-The-Air (OTA) notification for the new KitKat update starting 18 February, which is in line with what earlier leaks had suggested.
Here is the complete list of devices expected to get the new KitKat update:
Galaxy Note 3
Galaxy Note II
Galaxy S4
Galaxy S4 mini
Galaxy S4 Active
Galaxy S4 zoom
Galaxy S III
Galaxy S III mini
Galaxy Mega
Galaxy Light
Galaxy Note 8.0
Galaxy Tab 3
Galaxy Note 10.1
Galaxy Note 10.1 2014 Edition
The addition of Galaxy S3, Note 2, Note 10.1 and other older devices to the KitKat update list seems to be a welcome gesture from Samsung, as many of these devices were stuck on the aging Android 4.1.2 Jelly Bean platform for more than a year.
Consequently, the Galaxy handset maker has silenced critics and infuriated fans by keeping its promise of providing regular software updates to its flagship series.
Check out the official press release in the screenshot below: