The shattered girlfriend of a murdered student has spoken of how she still mourns his death two years on.
Claire Smith spoke out near the second anniversary of Samuel Guidera's apparently random stabbing in a London street in 2011, just 48 hours before the young couple were due to celebrate Valentine's Day together.
The 24-year-old University of Greenwhich undergraduate died from a stab wound to the heart, after spending the day with friends.
He was rushed to hospital but died an hour later. His wallet was later found to be missing by police.
Nobody has ever stood trial for the killing, which took place in the south-eastern borough of Bromley.
Issuing a fresh appeal on the second tragic anniversary of her boyfriend's death, Smith said: "There will never be a time that I stop dreaming of seeing that smile again."
His death cast a shadow over the lives of the whole family, she added.
"Even wonderful things that have happened since Sam was killed have a bitterness surrounding them, like the new babies that have been born into his family that will never know him, the celebrations that have happened with a piece missing."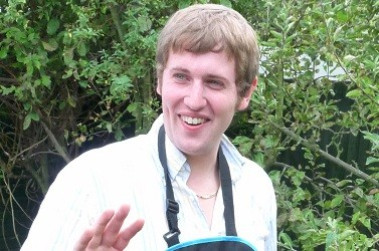 Anybody with information about what happened on Bailey Place should tell police, Smith said.
Even though the police made four arrests following the murder, and a £20,000 reward was offered, Guidera's killers have never been caught.
Smith said: "Two years on, I want to know what gave these people the right to end Sam's life like that. His desperate attempt to call 999 before he lost consciousness, the panic he must have felt when he realised what was happening, the loneliness of dying in the street without a single person who knew his name; these things will haunt me forever, but Sam actually went through them. And for what?"
The victim's mother and father, Sarah and Chris Guidera, said in a statement: "We miss and think of him so much every single day, we cry, we love him so much. Time is not a healer, we will never get back to normal; the people we were before no longer exist.
"So please look at your son, brother, uncle, think how you would miss them and if you know anything come forward; don't let the cowards who took my son's life kill again."
Anyone who witnessed or has knowledge of the incident can call police with information on 020 8345 3734. Alternatively, call Crimestoppers anonymously on 0800 555 111.