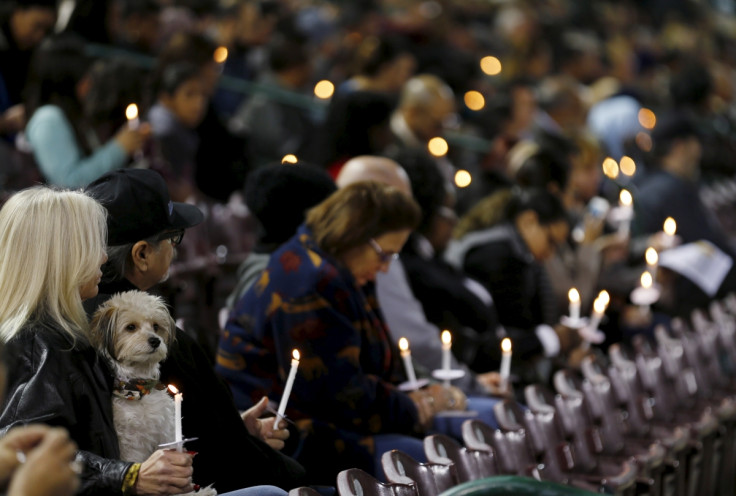 California gunman Syed Farook's recent Middle East trip and his contacts with extremists via social media are under scrutiny as investigators are trying to determine whether the San Bernardino shooting was an act of terror. Law enforcement agencies insist they have not concluded the incident was a terrorist attack but they are actively pursuing this angle.
The mass shooting, which killed 14 and left 21 injured, was carried out by Farook, 28, and his wife Tashfeen Malik, 27. The couple, who welcomed their newborn child only six months ago, sprayed as many as 150 bullets inside the Inland Regional Center before being shot down by police. Most of the dead and injured were county workers.
A huge cache of weapons including homemade pipe bombs and thousands of rounds of ammunition were found in the couple's home as authorities say the suspects were equipped to bring down several hundred people. Investigators are also trying to find out whether workplace grudge could be a motive.
"We do not yet know the motive; we cannot rule anything out at this point. We don't know if this was the intended target or there was something that triggered him to do this immediately," David Bowdich, assistant FBI director in charge of Los Angeles, told reporters.
When quizzed further, Bowdich said: "We continue to explore all the evidence possible....the evidence will lead us to the facts. We will go where the evidence leads us." The FBI, which has the authority to probe terrorist acts, said it was taking over the investigation.
Dressed in tactical gear, the assault rifle-wielding suspects fired about 75 rounds at the police officers who were tackling them. As many as 23 officers from seven different agencies engaged the suspects during the gun-battle. The couple, besides carrying two 9mm semiautomatic pistols and .223-calibre assault rifles, also left behind a remote-control detonating device, which did not explode.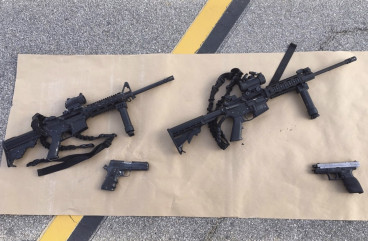 Extremist links
The New York Times quoted investigators as confirming that Farook was in touch with at least five people, who the FBI believes, could be involved in possible terrorist activities. All the five people are linked to various extremist groups including Somalia's Al-Shabaab and the Al-Qaeda's al-Nusra front, which is currently active in Syria.
Some of Farook's recent social media posts are thought to have been deleted just before he went on the rampage at the social service centre. Police say Farook, a county health worker, was born in Chicago while his Pakistani-born wife was on visa. Officials have also confirmed Farook had visited Saudi Arabia multiple times. In 2014, he was on a nine-day visit to the kingdom.