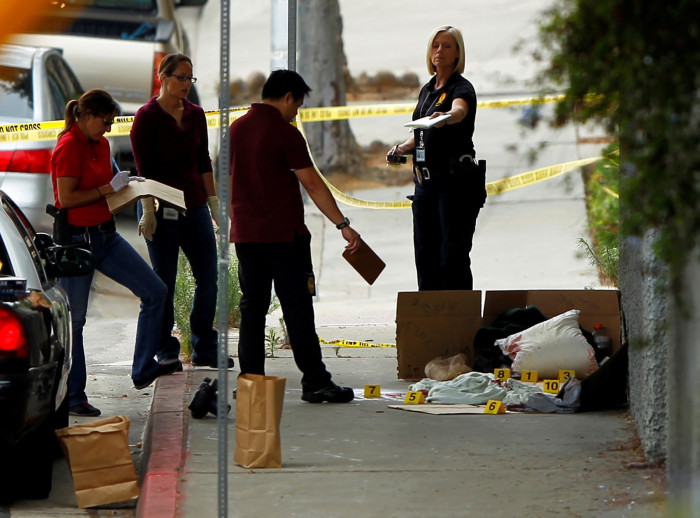 Police in San Diego have arrested a 39-year-old man in connection with a series of horrific attacks on homeless men in the city, three of whom died and two others seriously injured. Some of the victims were set on fire.
Jon David Guerrero, 39, was arrested on Friday, 15 July, riding his bike near the scene of the latest attack, where the screams of the victim had attracted police. Guerrero was said to be in possession of materials on his person, and at his apartment, linking him to the attacks.
The Daily Beast reports that Guerrero himself was homeless, using the city's soup kitchens and sleeping in local parks. It is unclear why he would do so if he also had an apartment but locals said he was well-known and seen as rather scary, riding his bike around in the early hours of the morning.
The first murder took place on 3 July when Angelo De Nardo's body was found badly burned. The next day two more were attacked and one died. Another man died in hospital four days after being attacked. The victims had been brutally beaten with a spiked implement and doused in petrol before being set alight.
On 7 July Anthony Padgett was arrested in connection with the attacks, but released due to insufficient evidence. This time, San Diego Police Department believe they have the right man.
Police chief Shelley Zimmerman said at a press conference: "I firmly believe Guerrero is the suspect responsible for these vicious crimes."
Zimmerman continued: "I say that with complete confidence after receiving a thorough briefing from our homicide unit and fully understanding the amount of physical evidence they have collected today and throughout this entire investigation. We can all rest a little easier tonight knowing this predator is off our streets."