San Francisco's BART won't release surveillance footage to avoid 'racial animosity'
The transit agency is under fire for its decision.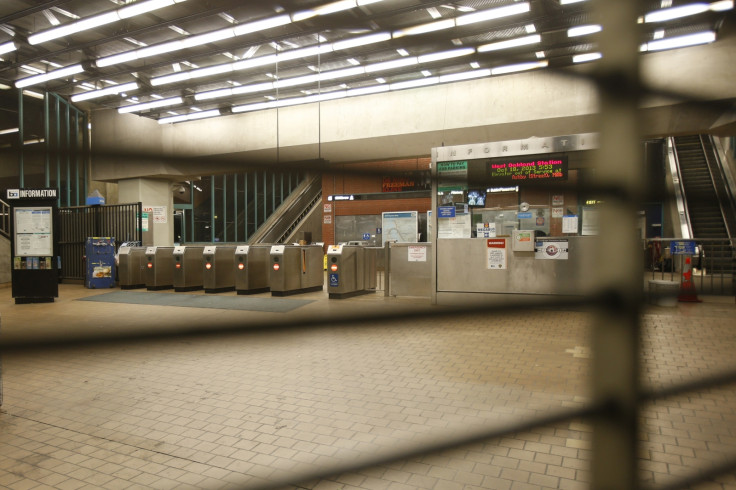 Officials from Bay Area Rapid Transit (BART) in San Francisco are under fire after refusing to release crime surveillance videos because they will allegedly "stir up racial animosity".
The agency said it also will not release a statement about a 30 June theft involving a dozen teenagers because it was a "petty crime" that would make BART look "crime ridden".
A memo distributed to BART directors by assistant general manager, Kerry Hamill, said a press release would "unfairly affect and characterise riders of colour, leading to sweeping generalisations in media reports."
However, the agency's decision has been criticised by at least two BART board members, who said it clouded the agency's commitment to transparency, The San Francisco Chronicle reported.
BART Director Joel Keller and Board President Rebecca Salesman conceded that Hamill's memo made some valid points but had issues with her tone.
"The memo was regrettable," Keller told The Chronicle. "Transparency trumps everything else. To not be willing to release information to the public because we think we know better what the public can handle is a mistake in my mind."
Meanwhile, Saltzman agreed that the agency should not release footage of crimes involving juveniles because it against California law. But she said it was crucial for the transit agency to make information about those crimes readily available to the public.
"I think what we have to do is make as much as we can available to the media and the public and balance that with everything else that's going on," she said.
On 30 June, a group of at least 10 teenagers snatched a woman's cellphone before a good Samaritan was able to get it back. The juveniles involved in the incident were detained, photographed and released after the victim failed to identify the main perpetrator, The Chronicle reported.
Although the Chronicle and other news outlets withheld the races of the suspected juveniles, Hamill criticised the media reports for being filled with "sweeping generalizations" that perpetuate prejudice. The transport agency has reportedly been inundated with racist emails and phone calls that suggested the robberies were done by young African Americans.
The agency had been issuing daily reports on police calls at BART, providing details of the incidents. That all changed when BART Police Chief Carlos Rojas was sworn in on 24 May. Instead, the logs were replaced with an online mapping website, CrimeMapping.com, which does not offer much information.
© Copyright IBTimes 2023. All rights reserved.