Members of the feared MS-13 gang filmed themselves killing a 15-year-old girl then sent footage to gang bosses in El Salvador, say police.
The alleged killing, which took place in January 2016, has seen FBI agent Fernando Uribe reveal shocking details in testimony given on Monday (10 July) to a Virginia court.
It is alleged that Jose Cerrato, a 17-year-old MS-13 gang member, helped arrange the killing and sent a video to MS-13 leaders as proof of his adeptness to carry out similar orders.
The testimony stated that Cerrato was subsequently promoted in the ranks of the group after the murder, although it has not been established if the gang leaders watched the footage.
The girl, Damaris Reyes Rivas, of Gaithersburg, Maryland, was said to have been killed with a knife and a large wooden stake on 8 January, the Washington Post reported.
Police in the city found her body buried a month after the alleged killing took place and it has been reported that she had been stabbed numerous times.
The testimony comes as a judge decided that Cerrato could be tried as an adult on murder, abduction and gang participation charges.
In total, 10 alleged MS-13 members, four adults and six teenagers, have been charged with Rivas' death and of them, four were in the country illegally.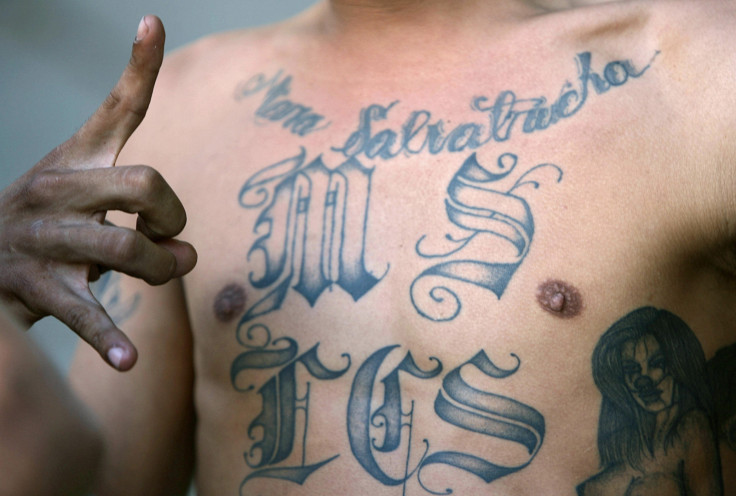 Authorities say that Rivas was killed as gang members believed that she lured a rival MS-13 member to his death a week earlier.
"If someone dies in a clique as a result of a fellow member, the person is killed in retaliation," Uribe testified, according to the Washington Post.
The killing comes in a county which has seen a rise in gang killings related to MS-13 with at least five related killings taking place over the past 14 months.
In a similar incident, in the same city, a 20-year-old mother-of-two Vanesa Alvarado was jailed for 40 years after luring a teenager to a park where MS-13 gang members fatally knifed him 153 times.
The incident, that left Cristian Antonio Villagran-Morales dead, happened in Malcolm King Park, Gaithersburg, Maryland, in June 2016.