Sanctuary or Killing Fields? Four Asiatic Lions Died on Rail Tracks in India's Gir Reserve This Year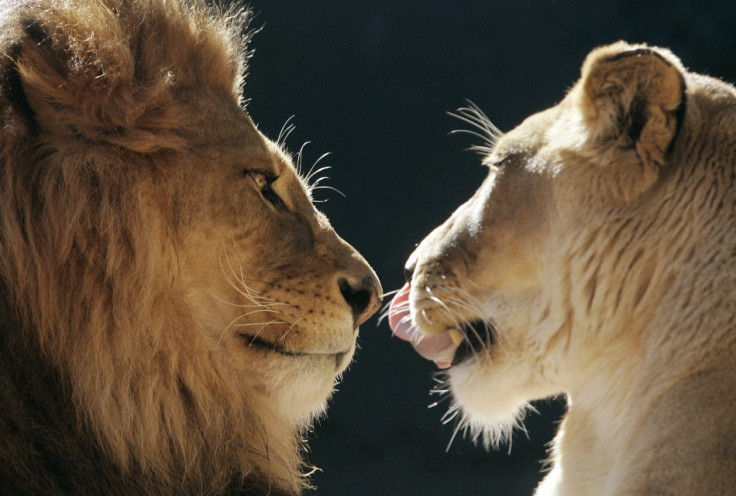 Four lions, including cubs, from the Gir Sanctuary in the western Indian state of Gujarat have died in rail accidents this year. That may not look like a big figure unless seen in the context of census figures that put the number of Asiatic lions at a mere 411.
Indian Minister of State for Railways, Manoj Sinha, said that measures like restricting the speed of trains to 30 km per hour, cautious driving in the forest area and restricting train movements during night were some steps taken to protect the animals.
The railways had increased co-ordination with the forest department to inform railway locomotive drives about movements of lions in these areas, he said.
The deaths come as worrying news for the state government, which is fighting to retain its lions in the face of national plans to translocate them from Gir in Gujarat to Kuno Palpur sanctuary in Madhya Pradesh.
The latest census puts the number at 411, up from 359 in 2005.
But wildlife experts believe the lions have outgrown the Gir forest, and a single epidemic or calamity could wipe out the entire population. This was why the translocation plan was made almost a decade ago.
Kuno was chosen because of its size -- 3000 sq km -- and diverse prey base. Wildlife studies have shown that the prey count in Kuno is higher than that at Gir, according to experts. Around 24 villages were relocated in Kuno at considerable expense to make way for the lions.
But a petition filed in the supreme court early this year has again delayed the process. The petitioner contended that the court had been misguided on the status of lions in the state.
While the 2000 International Union for Conservation of Nature (IUCN) report had placed Asiatic Lions on the red list, describing them as critically endangered species, it has now moved out from the critically endangered list to the endangered list.
The IUCN report on the Asiatic Lions further noted how lion populations had not only stabilised but also extended beyond the Gir Forest across four regions of Gujarat.
© Copyright IBTimes 2023. All rights reserved.