Texas police have released footage showing the heated arrest of Sandra Bland, a 28-year-old driver who was initially stopped for a minor traffic violation and was taken into custody, where she died three days later.
Her family has ordered an independent autopsy, disputing the coroner's finding that she hanged herself in her cell.
The police dashboard video of her detention released by the Texas Department of Public Safety (DPS) shows how a verbal argument over a traffic ticket quickly escalated, with a policeman threatening to use a stun gun saying: "I will light you up".
Bland was stopped in Prairie View, near Houston, on 10 July, for failing to signal a lane change.
In the clip, shortly after approaching the vehicle, the officer is heard noting Bland seems irritated, to which she replies she is irritated because she changed lane to let the police car pass.
Tension erupts as the policeman, identified as Brian Encinia, asks the African-American woman to put out her cigarette, which she refuses to do.
"You can step out now," Encinia subsequently orders. Bland refuses again to comply, leading the officer to threatening to remove her, telling her she is under arrest, and finally drawing his stun gun.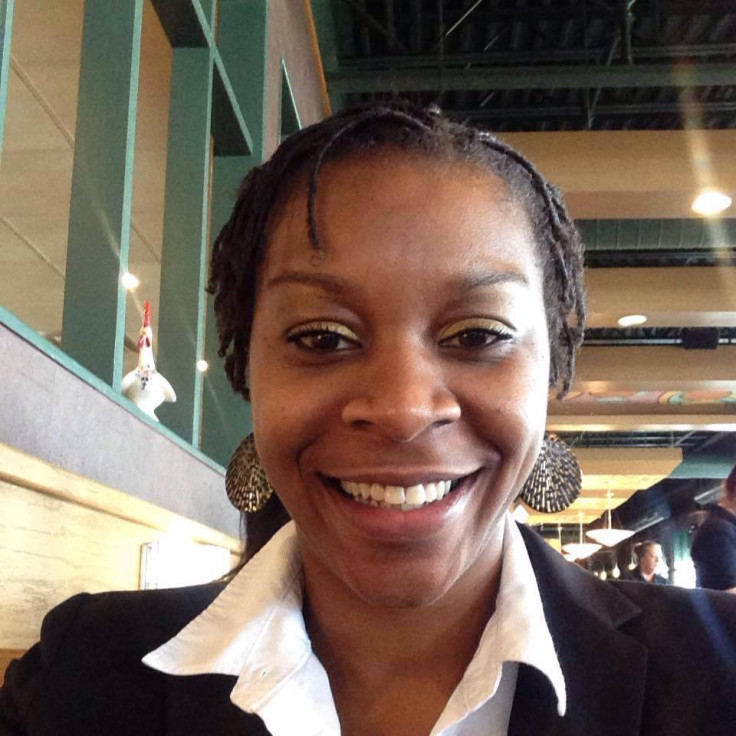 After she gets out of the vehicle she is handcuffed, but the confrontation continues off-camera verbally, with Bland calling the officer a "pussy", and apparently physically, as the woman is heard crying that the policeman is about to break her wrists and also claiming he has slammed her head on to the ground.
In an affidavit, Encinia reported she was combative and kicked him and was arrested for assault on a public servant.
He has since been placed on administrative leave for violating traffic stop procedures. "A DPS state trooper has got an obligation to exhibit professionalism and be courteous. That wasn't the case in this situation," DPS director Steve McCraw said.
After the arrest, Bland was taken to the Waller County Jail north-west of Houston, where authorities say she killed herself with a plastic bag in her cell three days later. Her family claims she had no reason to take her life.
Waller County district attorney Elton Mathis said that as a standard procedure any suspicious death in custody is investigated as murder.
The case is the most recent in a series involving the police's perceived excessive use of force against African-Americans and has drawn a lot of attention on social media, under the hashtags #JusticeForSandy and #WhatHappenedToSandyBland.