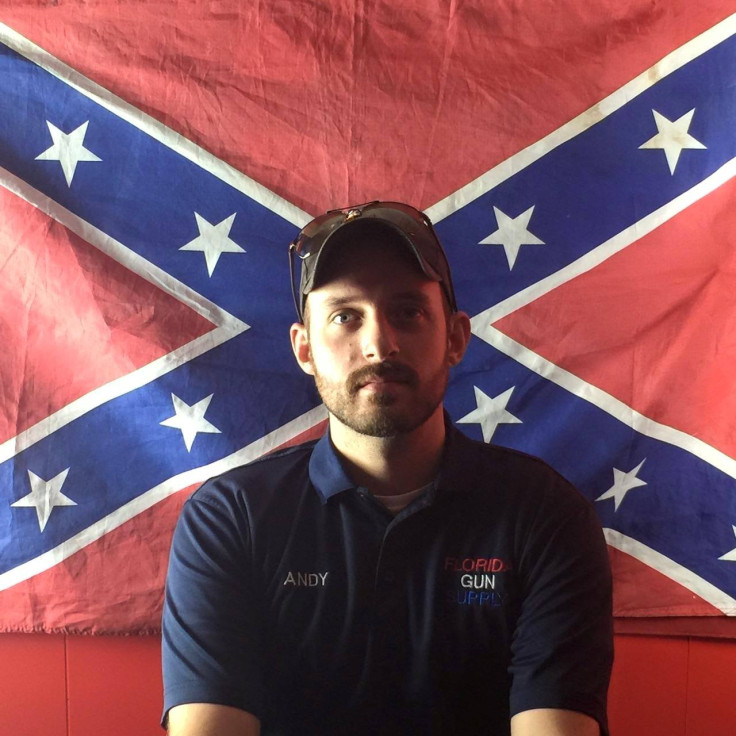 In a Facebook video with a Confederate flag behind him, a Florida gun supply owner announced that his store in Inverness, Florida would be a "Muslim-free zone" in light of the Chattanooga shooting.
In the nearly 5-minute long video, which has been viewed over 78,000 times, Florida Gun Supply owner Andy Hallinan addresses his "fellow patriots". He begins by defending the Confederate flag's history and saying he is neither racist nor intolerant.
"Our leaders are telling you that Islam is a peaceful religion, full of tolerance and love and hope. Don't believe their lies," he continued.
"We're in battle patriots, but not only with Islamic extremism," he said. "We're also in battle against extreme political correctness that threatens our lives."
The video then cuts to news footage relating to the Chattanooga shooting that left six dead, including suspected gunman Mohammod Youssuf Abdulazeez. Hallinan said he does not believe the attack was an isolated incident, and in light of the shooting, his store will offer free concealed carry classes.
Hallinan's shooting range will also be open to the public for free, he said. "I have a moral and legal responsibility to ensure the safety of all patriots in my community," he said. "So effective immediately I am declaring Florida Gun Supply as a Muslim-free zone. I will not arm and train those who wish to do harm to my fellow patriots."
He added: "We are in battle, patriots, for our homeland, our security and our way of life."
According to CBS News, the Council on American-Islamic Relations (CAIR) called on the US Department of Justice to investigate Hallinan's store for any possible federal civil rights violations.
The group said that the systematic banning of Muslims from businesses is a violation of federal laws forbidding racial and religious discrimination.
"These bigoted declarations are no different than 'whites only' signs posted in businesses during a period of our nation's history that we had hoped was over," CAIR National Communications Director Ibrahim Hooper said.
Hooper continued: "The Department of Justice must investigate these hate-filled and un-American business practices to determine whether federal civil rights laws are being violated."