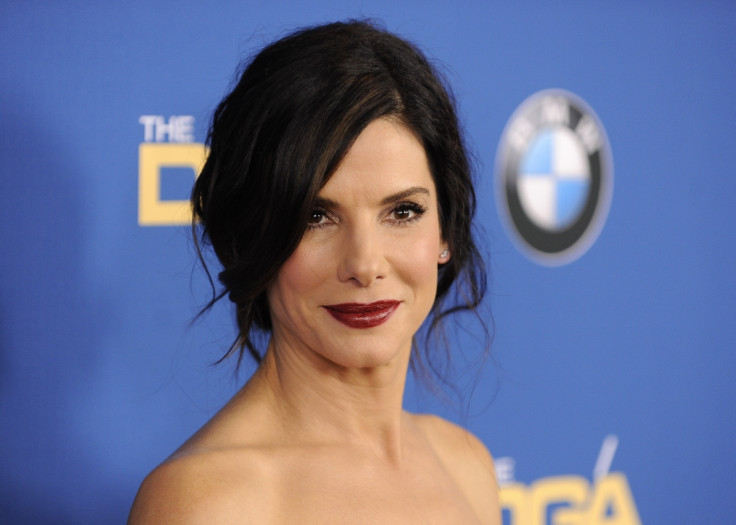 Actress Sandra Bullock may have expanded her family with reports that the Gravity star has adopted a baby girl. The 51-year-old is now said to be living with her new daughter in her Los Angeles home, where she is allegedly co-parenting with her rumoured boyfriend Bryan Randall.
With the adoption reportedly finalised, the Oscar-winner is said to be making low-key public outings with the child, whose name has not been revealed. Although it is believed Bullock started adoption proceedings as a single parent, Radar Online claims her new partner Randall will be helping to raise the girl and Louis, Bullock's five-year-old son whom she adopted in 2010.
A source told the publication: "Sandra's made it quite clear to Bryan from the start that she's looking for a husband to raise kids with. She had the paperwork ready to adopt another child but really wanted to do it with the right man, and Bryan's been checking every box so far. Everyone knows how terrified she is of giving her heart away again, but Bryan's incredibly supportive, loving and a brilliant father figure. Sandra says he's perfect."
It appears the Minions actress will be taking time off from work, possibly to spend time with the new addition to her family, as she does not have any upcoming projects listed on her IMDB page. Bullock's next movie, Our Brand Is Crisis, is set for release on 30 October 2015 in the US but there are no other film announcements.
The movie star has been open about her desire to adopt a sibling for son Louis and told The View hosts in 2013: "I think about it every day for him because I have so many blessings. He just loves people and kids and family, he migrates toward it. If it should come our way [I would adopt again]. You put out what you put out in the universe. If it doesn't come our way, it doesn't."
Bullock's reported romance with Randall, 49, was revealed in August 2015 when the couple were said to have attended the secret wedding of Jennifer Aniston and Justin Theroux together. Several days later, the couple enjoyed a double date with the newlyweds at Bullock's restaurant in Austin, Texas.
In September 2015, a source claimed Bullock and Randall's relationship was getting serious and they had discussed their future together. The insider told E! News: "They have discussed spending the rest of their life together, but [are] taking [it] day by day and just enjoying each other. Sandra couldn't ask for a better guy.
"They have a great dialogue when together and say 'I love you' very fluidly. Bryan has been an amazing support system to her and Louis. They are completely in love and Bryan is by her side. Bryan has not officially moved into her house, but he is spending many nights there as many couples do."