The man who killed 26 people in the Newtown high school massacre took just five minutes to do so and had access to an arsenal of weapons at his home.
Search warrants at the home of Adam Lanza found an array of weapons and ammunition, including a bolt-action rifle, samurai swords and revolver and hundreds of rounds of bullets, according to newly-released police documents.
Police also recovered a National Rifle Association (NRA) guidebook to the basics of pistol shooting as well as several books about living with autism and Asperger's syndrome.
Certificates from the NRA addressed to Lanza and his mother, Nancy, and a cheque from his mother to buy a firearm were also found.
The 20-year-old killer shot his mother at their home in Newtown, Connecticut, in December before killing a further 26 people, mainly children, at the local Sandy Hook Elemntary.
A 12-gauge shotgun and 70 rounds was found in the car Lanza drove to the school.
The case has forced the US to question their gun laws and how to curb gun violence.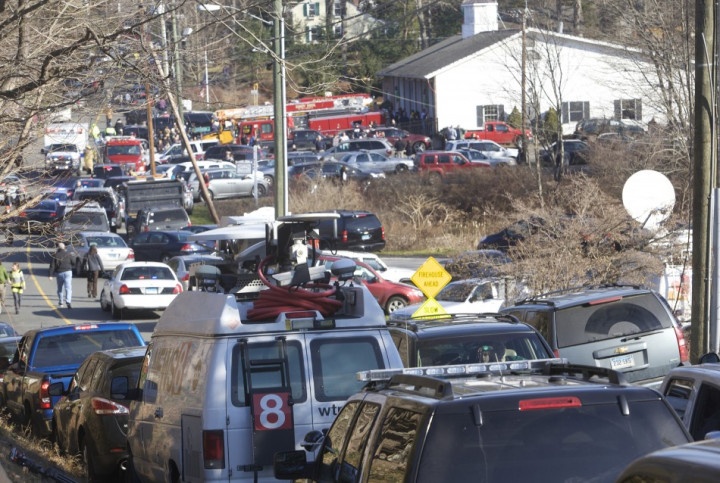 State prosecutor Stephen Sedensky said Lanza used a Bushmaster .223-calibre rifle during the massacre and killed all his victims and himself at the school within five minutes. He fired 155 bullets, said Sedensky.
Following the release of the documents, US President Barack Obama, reiterated his desire to introduce tougher gun laws to prevent another tragedy like the Newtown school shooting.
He said: "We need everybody to remember what we felt less than 100 days ago and make sure what we said wasn't just a bunch of platitudes," Obama said at the White House.
"The entire country was shocked and pledged we'd do something about it and this time it'd be different.
"Nothing is more powerful than millions of people calling for change."
Some residents of the Connecticut town were unhappy with the release of the latest documents.
Newtown local official Patricia Llodra said: "We struggle every day to stay on the path of recovery and every bit of information that becomes part of the public discourse holds a potential hurt for a family who has already suffered immeasurable harm.
"I appreciate that full and accurate information may help us, as a society, learn how to predict and prevent such horrors from happening in the future. That gain, however speculative, must be balanced against the hurt experienced by those in the eye of the storm."