Todd Palin, the husband of former governor of Alaska and 2008 United States vice-president candidate, Sarah Palin, has filed for divorce. The Palins have been married since 1988. The reason cited for the divorce is an incompatibility of temperament.
Sarah Palin's vice presidential run with John McCain against Barack Obama and Joe Biden in 2008 was not her only claim to fame. Palin has remained politically active in Alaska, starred in multiple television shows and written two books. It is not only Sarah who has drawn attention to the family. The whole Palin family is constantly surrounded by controversies.
Bristol Palin, the couple's second-born, has been at the centre of multiple controversies. During Palin's vice-presidential campaign, Bristol drew negative attention by becoming pregnant at 17. The teen pregnancy drew criticism since Bristol had previously advocated abstinence. The pregnancy proved her hypocrisy. She also had a second child out of wedlock, which further attracted criticism.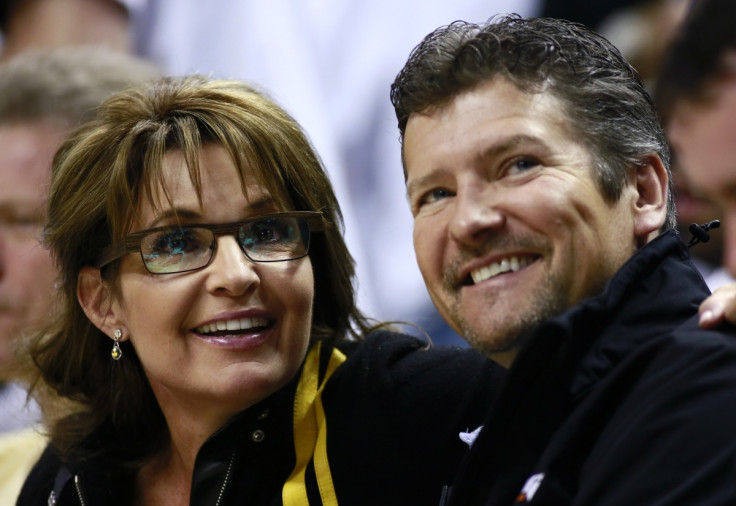 Track Palin, the couple's oldest child, has been estranged from his father since 2018. After he broke into his parent's home and attacked his father, he was arrested for charges of domestic violence. Even though he pleaded not guilty, the case is ongoing.
Todd seems to have had enough of the constant controversy. According to BBC, divorce papers were filed on Friday in Anchorage, Alaska. Instead of the names, the divorce papers have the initials of the couple SLP (Sarah Louise Palin) and TMP (Todd Mitchell Palin). Other information presented on the papers are the couple's birth and wedding dates as well as the birth date of their minor son, Trig Palin. The information confirms that SLP and TMP are Sarah and Todd Palin.
Even though the Palins have five children together, Trig, born in 2008, is the only minor child of the couple. According to the divorce papers, the couple has filed for joint custody for the child. The reason mentioned in the papers for the divorce is: "an incompatibility of temperament between the parties such that they find it impossible to live together as husband and wife".