Saturnalia: What is the controversial mythology behind the Roman drinking festival?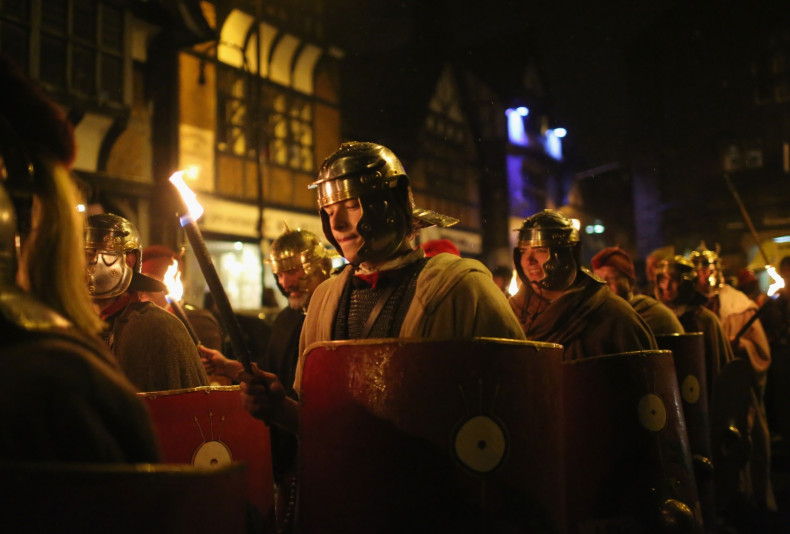 The smallest village in the UK, Llanwrtyd Wells in mid Wales, will recreate the Roman festival of Saturnalia this weekend – a historic celebration which influenced modern Christmas and New Year traditions.
With a population of just 601, the village is hosting a day of Bacchanalian boozing. Although it is a real ale festival, there won't be a beer anorak in sight - except for those taking PARTY in the Real Ale Ramble for walkers afterwards.
But what is the mythology behind the Roman festival?
In ancient Rome, the Saturnalia festival was a celebration of the December solstice – or Winter solstice - which began on 17 December of the Julian calendar and lasted for seven days. It was marked with sacrifices, feasts, gift-giving and gambling, as Roman social norms were overturned.
The reversal of traditional roles was such that slaves wore fine garments and sat at the head of the table. Homes were decorated with wreaths, similarly to modern-day Christmas celebrations.
A major source of information about the holiday came from Macrobius, a Latin writer from the fifth century, who described Saturnalia a festival of light leading to the winter solstice. The poet Catullus called it "the best of days", but eventually, Saturnalia degenerated into a week-long crime spree. This gave rise to the modern term Saturnalia – meaning a period of revelry.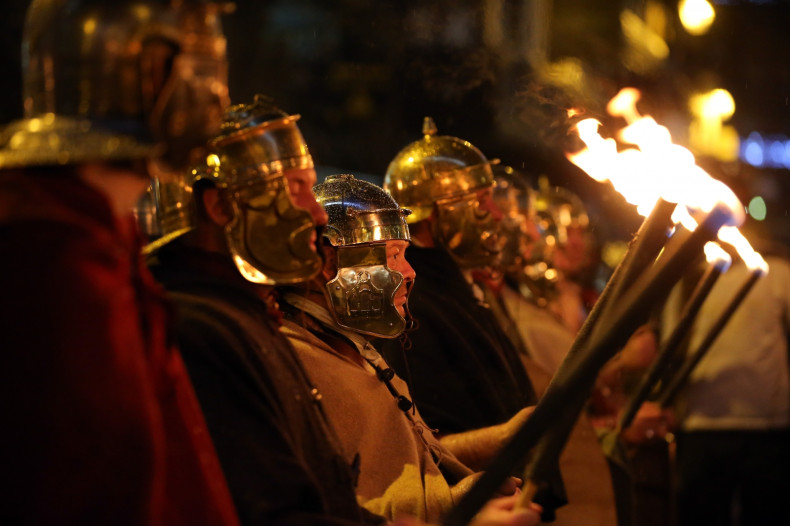 The festival was held in honour of agricultural deity Saturn, who according to Roman mythology was said to have reigned over the world in the Golden Age, when humans enjoyed the bounty of the earth without labour. As a deity of bounty, Saturn embodies wealth and prosperity.
The Temple of Saturn housed the state treasury and was the administrative headquarters of the quaestors, the public officials whose duties included the oversight of the mint. It was among the oldest cult sites in Rome – and was the location of an ancient altar before the first temple was built in 497 BCE.
The Romans regarded Saturn as the original and indigenous rule of the Capitolium, the Temple of Jupiter, and the first king of Latium – or the whole of Italy. However, some suggested Saturn had been an immigrant deity, received by Janus – the god of beginnings and transitions - after he was usurped by his son Jupiter (Zeus) and expelled from Greece.
This contradictory information is representative of Saturn's capacity for overturning social distinctions.
Saturnalia remained popular in the third and fourth centuries CE. As the Roman Empire came under Christian rule, some of its customs influenced the modern-day celebrations of Christmas and New Year.
For more information about the festival on 10 January, visit Neuaddarmshotel.co.uk/events.