Saudi air strikes in Yemen: Rescuers search rubble for survivors in Sana'a [Photo report]
Saudi Arabia and Gulf region allies have launched military operations including air strikes in Yemen. Planes launched air strikes on the main airport in the Yemeni capital, Sana'a, and its al-Dulaimi military air base on 26 March.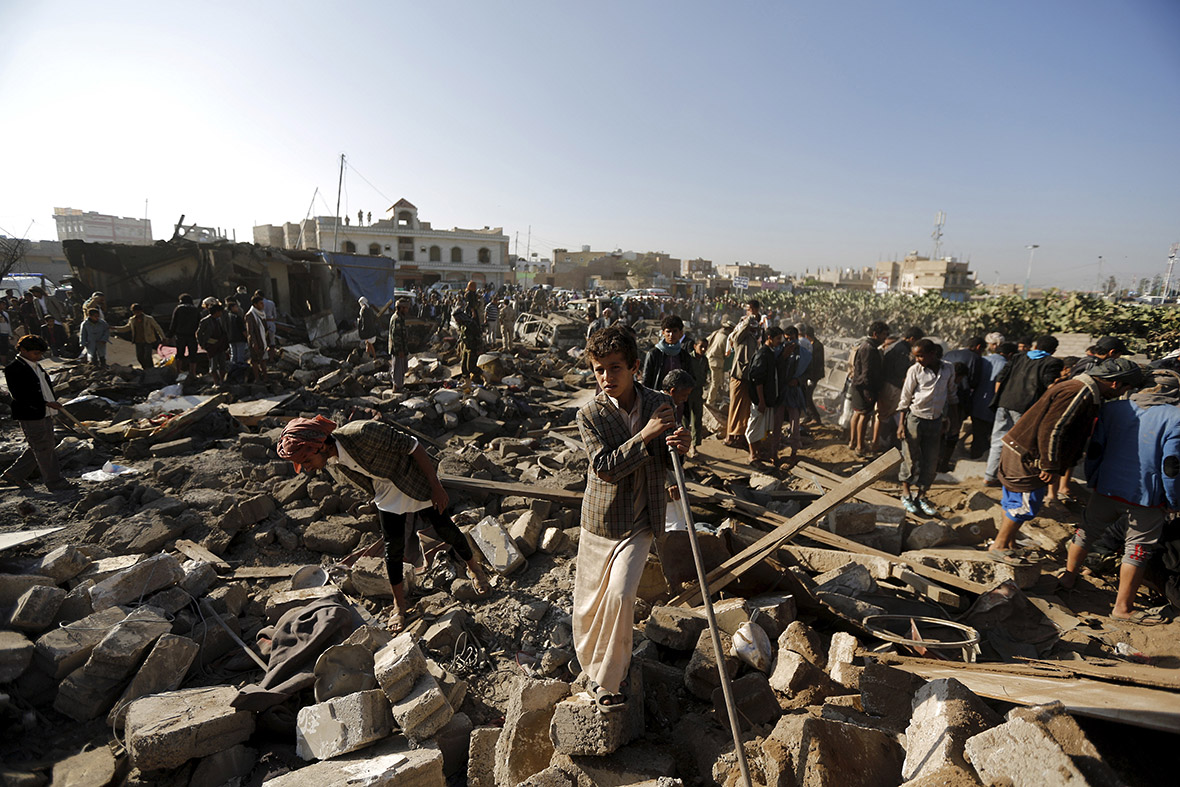 A witness in the capital said four or five houses near Sana'a airport had been damaged. Rescue workers put the death toll from the air strikes at 13, including a doctor who had been pulled from the rubble of a damaged clinic.
One witness said bodies were still buried under the rubble, with only six recovered from a building which was hit. "There were 12 people inside building, now we have uncovered six bodies. The rest are still under the rubble," he said.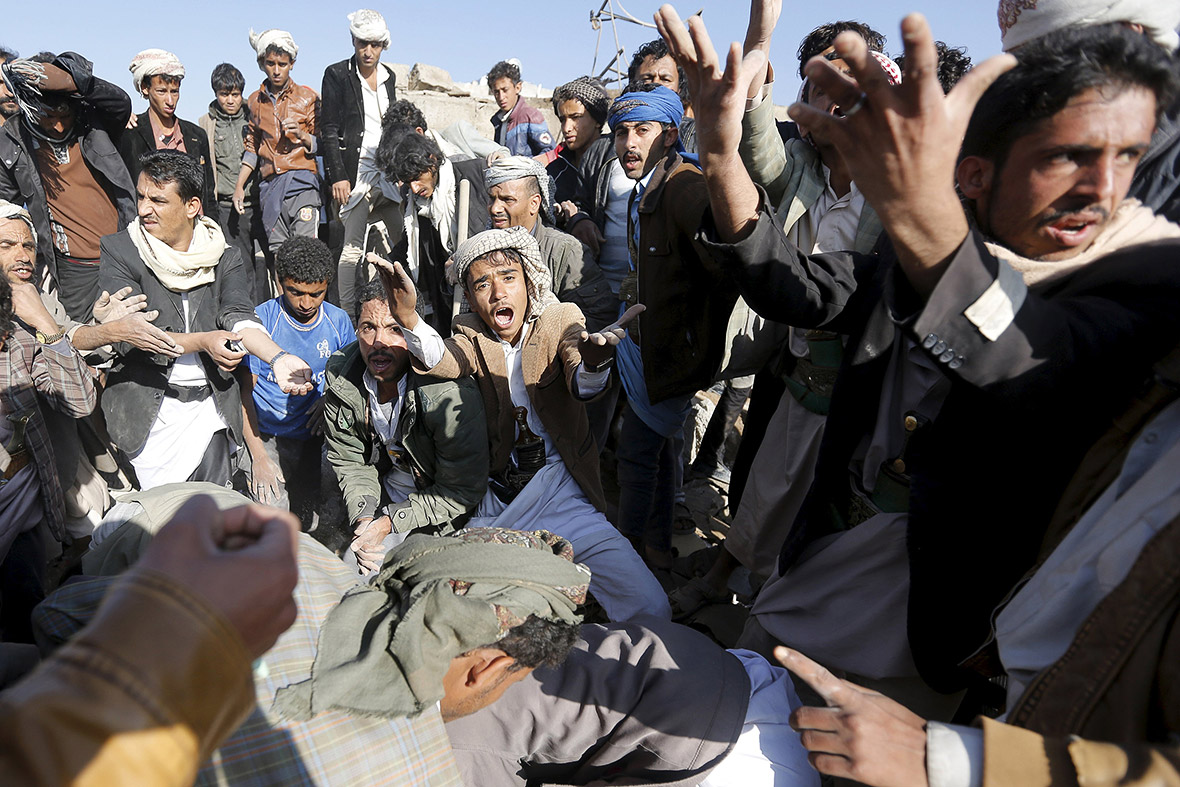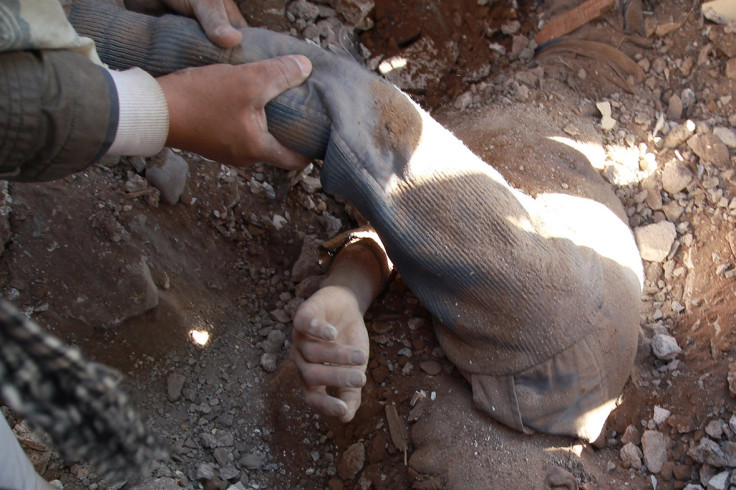 Gulf broadcaster al-Arabiya TV reported that Saudi Arabia was contributing as many as 150,000 troops and 100 warplanes to the operations. Egypt, Jordan, Sudan and Pakistan were ready to take part in a ground offensive in Yemen, it said.
There was no immediate confirmation of those figures from Riyadh. Al-Arabiya also said the United Arab Emirates was sending 30 warplanes to join the operation, along with 15 each from Bahrain and Kuwait, 10 from Qatar, six each from Jordan and Morocco and three from Sudan.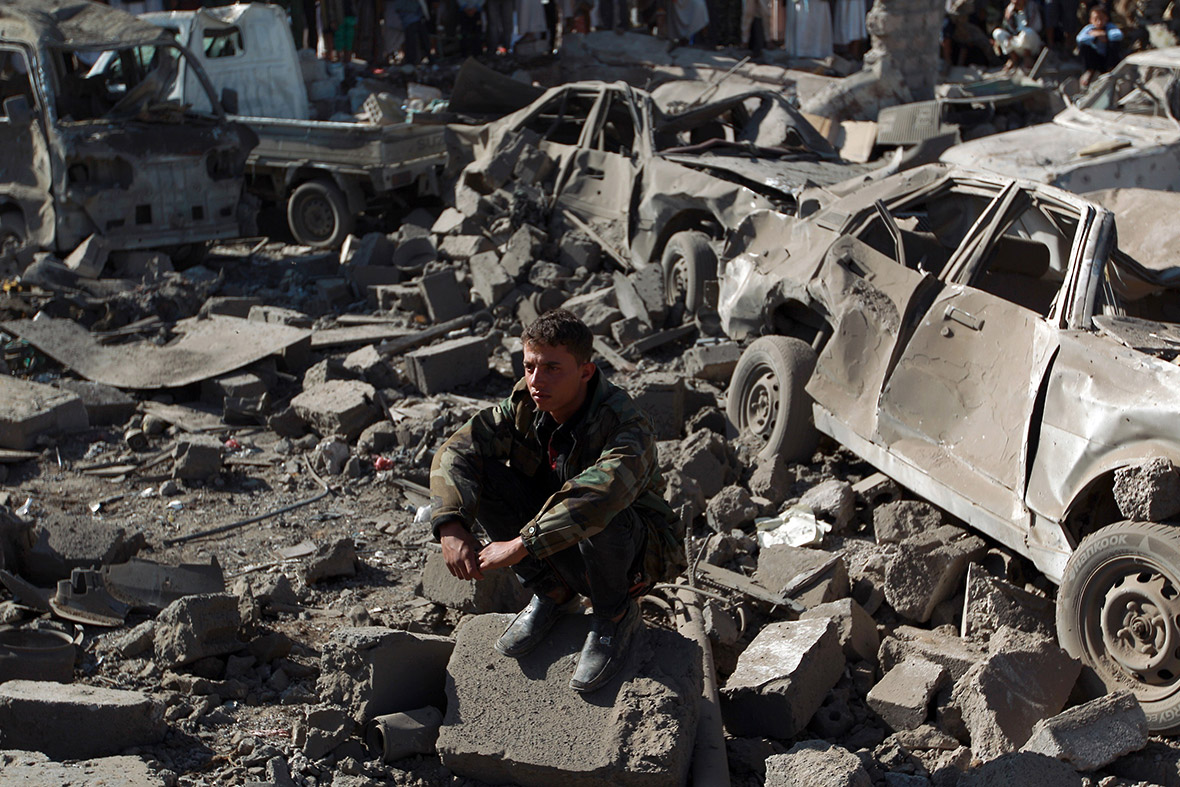 Yemen's slide towards civil war has made it a crucial front in mostly Sunni Saudi Arabia's rivalry with Shi'ite Iran, which Riyadh accuses of stirring up sectarian strife throughout the region and in Yemen with its support for the Houthis.
The crisis now risks spiralling into a proxy war with Iran backing the Houthis, and Saudi Arabia and the other regional Sunni Muslim monarchies supporting Yemeni President Abd-Rabbu Mansour Hadi.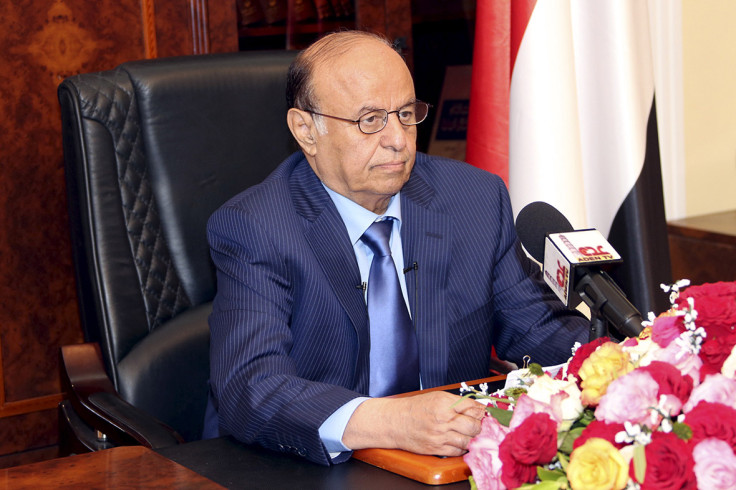 The air strikes came soon after Saudi Arabia's ambassador in Washington, Adel al-Jubeir, announced the operation. "We will do whatever it takes in order to protect the legitimate government of Yemen from falling," Jubeir told a news conference in Washington.
Jubeir said the assaults had been launched in response to a direct request by Hadi, who supported Washington's campaign of deadly drone strikes on a powerful Yemen-based al-Qaeda branch.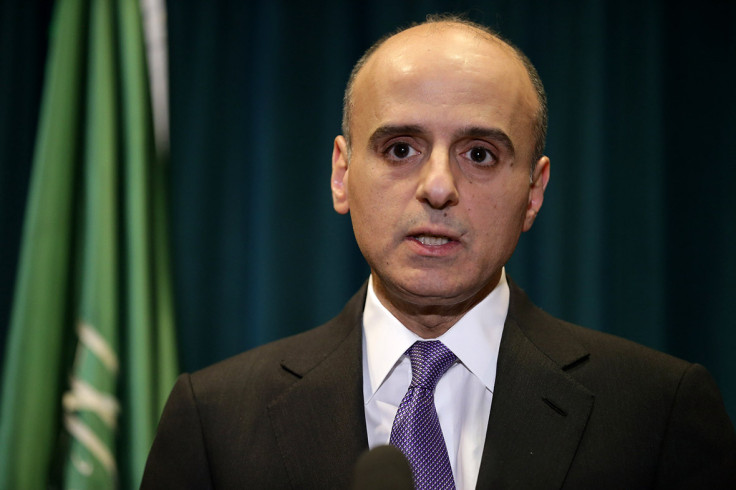 The White House said in a statement late on 25 March the United States supported the operation, led by the Arab Gulf Cooperation Council countries, and that President Barack Obama had authorised US "logistical and intelligence support". American forces were not involved in direct military action in Yemen, a US National Security Council spokeswoman said.
Iran demanded an immediate halt to Saudi-led military operations in Yemen and said it would make all necessary efforts to control the crisis there. Iran denies providing money and training to the Shi'ite Houthi militia in Yemen, as alleged by some Western and Yemeni officials.
The Syrian state news agency said the Saudi-led military operation was an act of "blatant aggression". The Syrian government led by President Bashar al-Assad is an ally of Iran, which is in turn allied with the Yemeni Houthi rebels who are fighting to oust the country's US-backed president.
Saudi Arabia and other Gulf states have been important sponsors of the insurgency against Assad. The Syrian crisis has been another major theatre where Saudi-Iranian rivalry has played out in a regional conflict that has taken on a sectarian dimension pitching Sunni and Shi'ite Muslim against each other.
© Copyright IBTimes 2023. All rights reserved.