Saudi Arabia moves heavy armour to Yemen border as proxy war heats up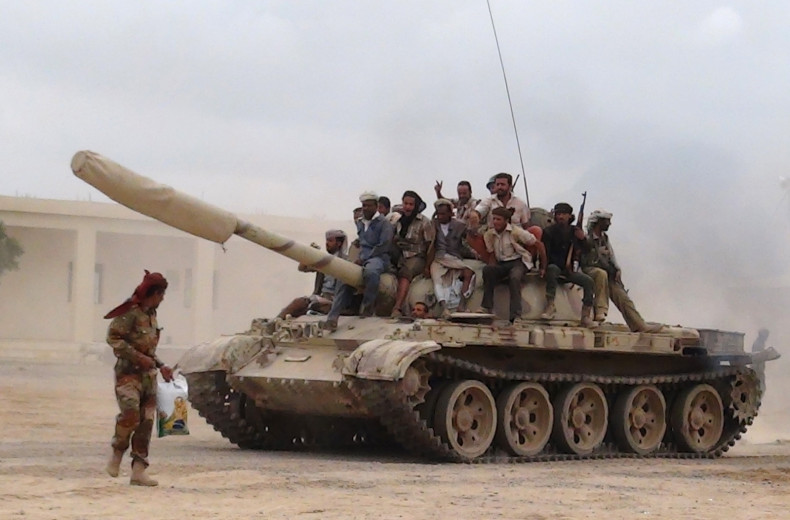 Sunni-controlled Saudi Arabia is reportedly building up heavy military near the region bordering Yemen as the proxy war heats up over the latest advance by the Houthi Shiite rebel militia.
Subsequent to the appeal made by Foreign Minister Riad Yassin of the recognised Yemeni government - or what is left of it - Saudi Arabia pledged to interfere in the conflict without divulging the specifics of its participation.
Against the backdrop of the Houthi rebels capturing key places and eyeing further regions in the south, Saudi Arabia has further raised the stakes by moving heavy military equipment near the border.
Reuters citing multiple US officials confirmed Saudi Arabia's military movement. One Washington official called it a "significant" build-up adding that it could be in preparation for airstrikes in Yemen if the Houthis press ahead further.
Two other US officials told the news agency that the mobilisation of forces appears to be defensive.
Saudi Defence Minister Prince Mohamed Bin Salman earlier visited the Saudi city of Gizan in the Yemeni border region where Riyadh is planning to set up fresh military installations, suggest local reports.
Proxy War
After successfully seizing Taiz, the cultural capital of Yemen, the Houthis are thought to be heading towards Aden and other southern parts. The Houthis are widely believed to be backed by Shiite-majority Iran though both sides have officially refuted the allegations.
Saudi Arabia shares a 1,800km-long porous border with Yemen.
The latest turmoil has also raised concerns that regional powers – Shiite-inclined Iran, and Saudi Arabia along with other Sunni Muslim states in the region - are throwing their weight behind the Houthis and the effectively-exiled Yemeni president Abd-Rabbu Mansour Hadi respectively.
During a press conference in Riyadh, Saudi Foreign Minister Saud al-Faisal was asked whether the kingdom would provide military assistance to the pro-Hadi forces and he said: "Certainly, countries in the region and the Arab world will take the necessary measures to protect the region from aggression."
He went on to blame Tehran for "stirring up sectarian conflict" among the Arab states.
The UN and other global experts have also expressed fears that Yemen is gradually slipping into civil war just like other conflict zones Iraq, Syria, and Libya.