Saudi Arabia: Bride Demands Groom Marry Her Two Other Friends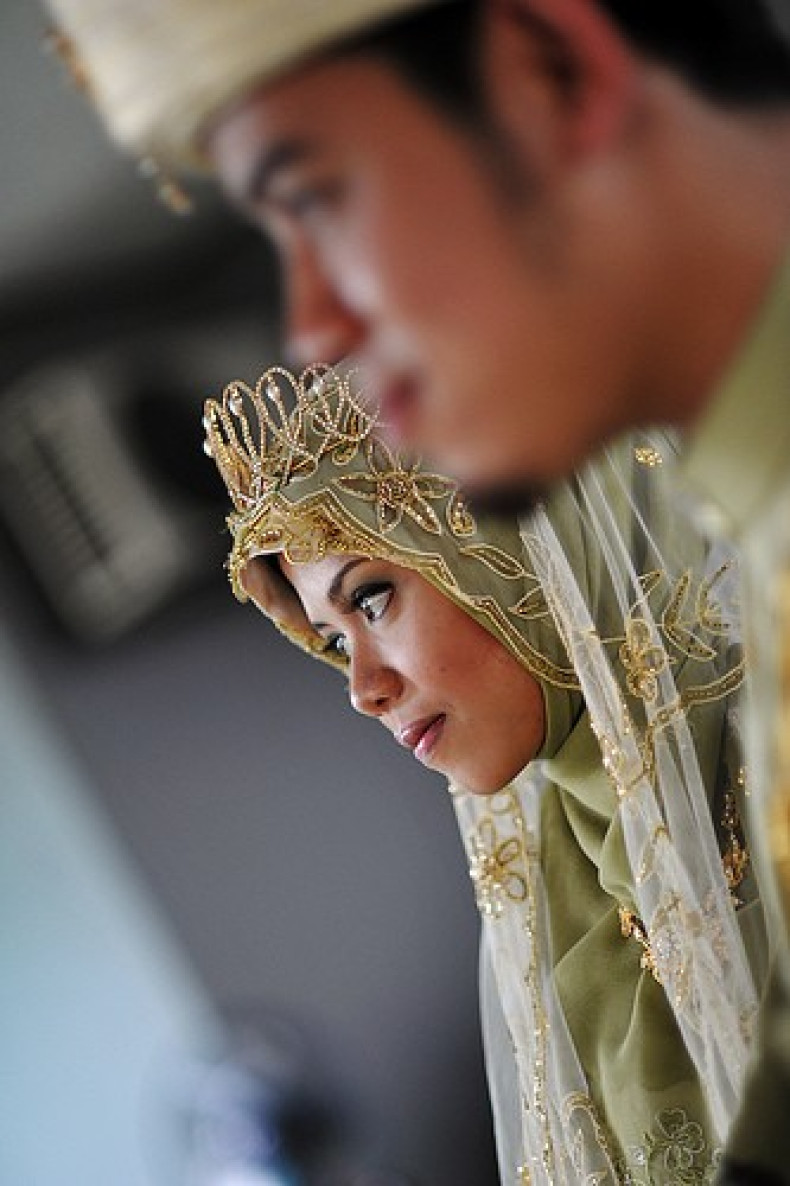 A Saudi Arabian woman has told her fiancé she will only marry him if he agrees to marry two of her friends. The three women work together as teachers in a local school.
Gulf News reports the groom was shocked at first but gave in to pressure from relatives and friends. And now, under the agreed conditions, the three women will live in rented apartments in the same building.
Islamic law neither encourages polygamy nor makes it mandatory. It is, however, permitted "under extraordinary circumstances". The religion's laws state a man can marry up to four women, providing he treats them all equally.
In addition, he must also do justice to all his wives with regard to sustenance, expenditure, time and all other obligations as a husband. However, if a man is afraid he will not be able to fulfil such obligations, it is forbidden for him to marry more than one woman.
Polygamy in Saudi Arabia
Last year, Al Arabiya reported on polygamy becoming an acceptable lifestyle for Saudi Arabian women. The understanding was that it was viewed as a solution for a "shortage of men" willing to marry.
"When a girl reaches 30 in Saudi Arabia, she is automatically considered a spinster and that is when she accepts marrying a man who would only give her part of his time rather than not marry at all," Ibrahim al-Anzi, a professor of sociology, explained.
Anzi also explained that polygamy not only solved the problem of spinsterhood but also reduced the problem of men engaging in sexual encounters outside marriage.
However, not all Saudi Arabian women support polygamy. The most common fear is that men will forget their first wives "to the extent that they stop supporting them financially and stop caring for their children".
Prophet of Four
In 2010, a campaign was launched by a group of young Saudi men to convince all other men in the country to marry four women, "to get rid of spinsters".
Under the slogan "Prophet of Four", the campaign was launched in response to young Saudi women uninterested in joining a polygamous marriage.
In Saudi Arabia's strict patriarchal society, a woman is not allowed to drive, inherit or divorce, and she must be represented by a related male like her husband, father or son in all spheres of life.
However, most of the new generation of educated women do not rush into getting married and refuse to accept a polygamous set-up.
"Women are more educated and have jobs, so they are not always in a rush to get married for financial support like they were before, especially if their parents give them the freedom to travel and lead their lives as they wish," Wajiha Al-Huwaidar, a Saudi women's rights activist told The Media Line.
A Man with 58 Wives
In 2005, Saleh al-Sayeri, a 64-year-old shepherd-turned-businessman from Saudi Arabia, stirred the polygamy debate after marrying 58 women and claiming to have forgotten all their names. The man was reportedly unsure of the number of children he had.
"Marriage doesn't bore me," al-Sayeri told USA Today, from his 22-horse stable in Usfan, in the desert 500 miles west of Riyadh. "I'm the happiest man in the world."