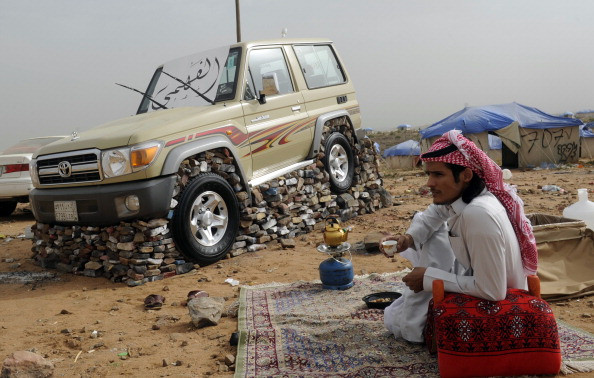 A Saudi man has reportedly convinced his first wife to return home, with the help of a four-wheel drive and 50,000 Saudi Riyals (8,000 pounds), after she found out that he has taken a second wife.
The husband presented the keys of the 2014 model SUV and the cash to his wife in a family gathering in the presence of his wife's brothers, some of his own relatives and the village leaders, as reported by Gulf News.
The couple has three children together.
The gift of an SUV is regarded as a meaningful display of affection in the Saudi Kingdom.
Earlier this year, it was reported that a Saudi woman had gift-wrapped an entire SUV for her husband on their wedding anniversary.
Meanwhile, a Saudi businessman had reportedly gifted his friend a luxury SUV, as recompense for frightening him in prank when he unleashed his pet lion on him.