Three Saudi men have been arrested for urging the king to improve living conditions and fight corruption.
They were picked up after posting separate video appeals to King Abdullah on YouTube.
In one video a man who identifies himself as Abdul Aziz Mohammad al-Dosari directly addresses King Abdullah Bin Abdul Aziz with the lament that his income of 1,900 riyals (£305) a month is too low to survive on.
"Is such a salary enough to get married, to buy a car, or to pay rent?" Dosari asks. "And you reproach people for going and blowing themselves up. Give us our share. How long must we beg for the oil money that you and your kids play with?"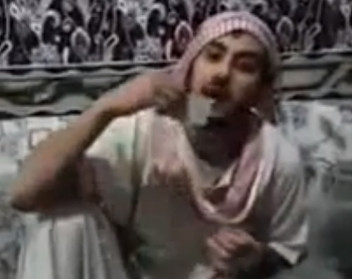 At the end of the footage Dosari shows his identity card to the camera.
The video was widely commented on on social media and spurred other YouTube complaints to the head of state.
"Please listen to us. We want housing; we want a decent life," a man identifying himself as Saud al-Harbi says in one. "I beg you, hear our voices."
"People are hungry and oppressed," a man calling himself Abdullah Bin Othman says in the other. He went on to say that corruption was widespread and urged other citizens to follow his example and post similar video-messages online.
Walid Abou al-Khair, a human rights activist from Jeddah, said that the three were arrested the day after US President Barack Obama met Abdullah in Riyadh.
"Saudis are so fed up with the situation that this kind of sentiment is no longer the exclusive province of the elite opposition. And yet, these isolated acts scare the authorities, as we can see from the fact that they arrested completely unknown individuals," al-Khair told France24.
"These men may appear to be extremely brave for daring to post these videos without concealing their faces. But it's more an act of despair than courage.
"Given the number of people that get arrested here for small and legitimate acts, like women driving despite the ban, going to jail is no longer shameful for families, as it was in the past," he said.
With oil prices stubbornly high, Saudi Arabia, the world's leading oil exporter has posted successive budget surpluses and foreign currency reserves of $717bn.
However home ownership and poverty are real issues in the Gulf kingdom, which has a jobless rate of more than 12.5 per cent among its native population.