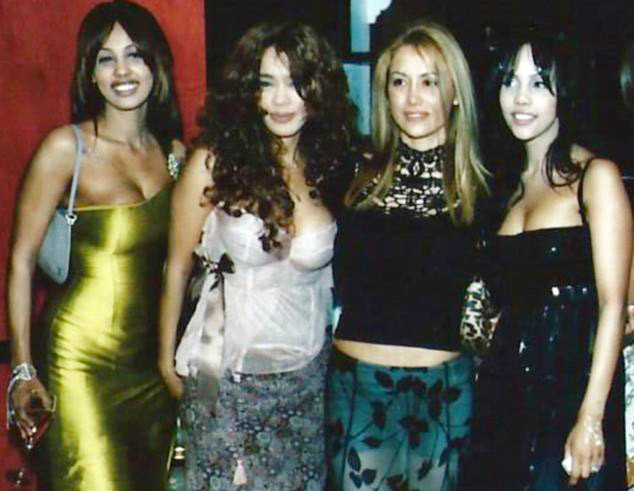 A woman who said she was a Saudi princess but was accused in court of being a prostitute who tricked two London property tycoons out of £14m has been found not guilty of fraud.
Amanda Clutterbuck and Ian Paton had sued Sara al-Amoudi, dubbed the "Vamp in the veil", claiming that she had conned them into transferring six multimillion-pound homes into her name.
They said she had masqueraded as a daughter of a Saudi sheikh. The court had previously heard claims that Samera al-Mutawakel, 30, and Maha al-Mutawakel-Ramsden, 36, were represented as Amoudi's princess sisters.
The developers maintained that the royalty claim was a lie and that all three women were prostitutes.
Throughout the month-long trial Amoudi insisted that her wealth and her royal status were genuine. She received £100,000 from Saudi Arabia every week in suitcases delivered by her mother, she said.
Justice Asplin said the properties in Knightsbridge and Mayfair were legally transferred into her name in return for the promise of helping to set up loans for Paton while they enjoyed a clandestine relationship.
The judge said she had found it "unnecessary to determine whether the alleged representations as to her [Amoudi's] identity, status and source of wealth were false".
But Stuart Cakebread, for Clutterbuck and Paton, called Amoudi's case "a farrago of lies" and "the most preposterous nonsense". He argued that the property tycoons had been the victims of "a very accomplished fraud" during which they were induced into entering a number of joint venture property deals with Amoudi.
They said the deals were carried out in the belief that she was the daughter of Saudi sheikh Mohammed Hussein al-Amoudi, who was said to be worth £4.1bn. They believed that the deals would lead to a wider property venture with Amoudi, making profits of £100m.
Sara al-Amoudi is not the daughter of the sheikh and, in evidence, she said that she had never claimed to be his daughter.
Amoudi insisted that she had never called herself a princess. The judge said: "Had it been necessary, I would have found that her father is not the person stated in the documents [Sheikh Mohammed Hussein al-Amoudi].
"I would have accepted that Ms al-Amoudi is from, or at least connected with, Saudi Arabia [and] is a woman of some wealth."
In court, Amoudi denied any involvement in the sex industry because of her strict Islamic faith.
In January, photos appeared of her with other glamorous women dressed in slinky outfits at the Mayfair nightclub No 5 Cavendish.
She was reportedly reluctant to remove her full face veil while giving evidence in court and there were rumours it was due to preventing former clients from recognising her.